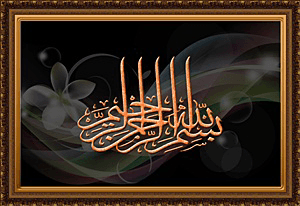 Ikan dori
Ikan dori ialah ikan eksotika bagi Malaysia.Kami membelinya dari kedai sejukbeku dan ia dijual dalam bentuk kepingan2.Ikan ini menjadi kegemaran atau diet bagi mereka yg.menceburi bina badan.Adik(pa'ngah) bagi tau kekawan dia tu boleh makan 6 kilo ikan ni (seorang) dalam sehari.Mereka cuma lumur serbuk kunyit dan serbuk cili dan terus bakar dalam oven.Tak payah lumur garam.Makan ikan saja,tak makan nasi.Ikan ni boleh didapati dalam kotak saiz 6 kilo. Orang2 yg.mempunyai kolesterol tinggi juga digalakkan memakan ikan dori ni,kalau boleh elakkan dari mengorengnya.
The John dory is an exotic fish of Malaysia. We had bought the fillets from the frozen food shop.It's a favourite and sort of diet amongst body-builders here.A relative who involves himself in body-building said that many of his friends can consume up to 6 kg.of this dory per day.They simply coat the fillets with turmeric and chilly powder(no salt added)and baked them in the oven.People with high cholesterol levels are also advised to consume the dory and of course try to avoid coating with breadcrumbs and whatnot.
Sup tomato dori / Dory tomato soup
Potong kepingan dori (1-2 keping) ke dalam bentuk ketulan. Cut the fillets (1-2 pieces) into smaller cuts.
Sediakan bahan2 untuk sup: tomato,bawang putih,asam keping (2) dan cili kering (5).  

Get ready the ingredients for the soup: tomatoes,garlic,Malabar tamarind (2) and dried chillies (5)

Potong kesemua bahan2 kecuali asam keping. 

Cut up all ingredients except for the Malabar tamarind.
Panaskan sedikit minyak di dalam periuk dan masukkan bawang putih dan cili kering. 

Heat a little cooking oil in a pot and drop in the chopped garlic and dried chillies.

Kacau hingga perang keemasan.

 Fry til golden brown.
Masukkan air,hirisan tomato dan asam keping.

Add in water,tomatoes and Malabar tamarind.

Biarkan soup mendidih dan buah tomato hancur. 

Let the soup boils and the tomatoes disintegrate.

Masukkan ikan dan biarkan hingga masak.Masukkan garam secukup rasa. 

Add in the fish and let it be cooked through.Add in salt to taste.
Alhamdulillah.Dah siap.Salah satu dari masakan kegemaran arwah ayah yg.telah sering disediakan oleh arwah mak.(Al-fatihah buat emak dan ayah).  Alhamdulillah.It's ready.