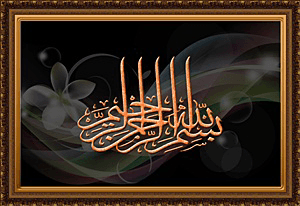 Pada orang yang mengenali ikan,katanya ikan ni gelama papan.
To those who know about fishes, this fish is known as  croaker.
Masa untuk masak. Cooking time.
Cili kering (1 1/2 ~ 2 genggam) .Kalau nak lebih atau kurang kuah 'adjust' anggaran cili ni.Buang  biji,rebus sebentar dan mesin. 

Dried chillies (1 1/2 ~ 2 handfuls) . To increase or lessen the amount of gravy, adjust the chilly quantity.Remove seeds,boil for awhile and blend.

Panaskan minyak di dalam kuali dan tumis bawang putih hingga kuning keemasan. 

Heat oil in a wok and fry chopped garlic till golden brown.

Masukkan cili mesin. 

Add in the blended chillies.

Goreng hingga cili betul2 masak

.  Fry till the chilly paste is thoroughly cooked.

Masukkan air asam jawa,gula dan garam secukup rasa. 

Add in tamarind juice,sugar and salt to taste.
Sementara itu lumur ikan yang telah dicuci bersih dengan garam dan serbuk kunyit dan goreng.Meanwhile coat the fish that had been cleaned, with salt and turmeric powder.Fry them.
Masukkan ikan goreng ke dalam sambal dan kacau rata.Tutup api.
Add the fried fish to the cooked chilly paste and mix well. Turn off the stove.
This dish was prepared by niece , Fiza.  Alhamdulillah…..  Hidangan ni disediakan oleh anak buah, Fiza. Alhamdulillah…..
Gelama goreng garam kunyit. Fried salt and turmeric coated croakers.