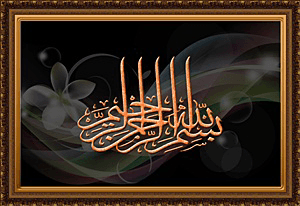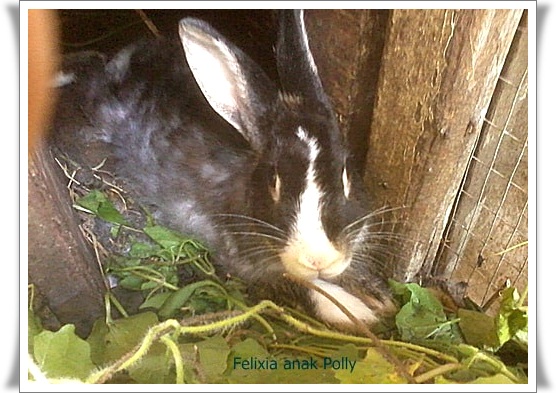 Ni dia Felixia anak Polly. Dah beranak pun dia. Here's Felixia,Polly's grown up girl. She's having kids of her own.
Tengok la bulu dia tu…..dah carik2 nak buat selimut anak2. Kalau tak cukup bulu sendiri,kawan2 jadi mangsa,kena buat sumbangan.Menjerit2 tak kiralah yg ibu atau perawan, kena ragut.MasyaaAllah. Just look at her furs;tattered and torn,the reason being is to provide blankets for her kittens.When not enough of her own, then friends will be victims for contributions.You'll hear screams when others are snatched off their furs. MashaaAllah.
Anak2 Felixia baru berumur beberapa hari.Hanya 2 yang hidup.  Felixia's kittens,a few days old. Only 2 survived.
Anak Felixia yang berumur 1 ke 2 minggu masih belum buka mata. Felixia's kitten aged 1 to 2 weeks still with eyes closed.
Terlena selepas menyusu.
Fell asleep after breast feeding.
ٱﻟﺤَﻤْﺪُﻟِﻟّٰﻪ    dah besar.
ٱﻟﺤَﻤْﺪُﻟِﻟّٰﻪ   the kittens have grown bigger.
Bersantai. Relaxing.
Anak2 dah mula makan sayur. The kittens have started to feed on vegges.
 Dah jumpa dah tempat ibu berehat.Dah boleh lompat tinggi. Yang menariknya mata ibu hitam,tapi mata anak2 merah macam mata tok Polly. Have found mummy's resting spot.Can hop to higher levels.  The interesting fact is that these kittens' eyes are red like grandma Polly's eyes not like those of mummy's.
         ٱﻟﺤَﻤْﺪُﻟِﻟّٰﻪ
–♥–