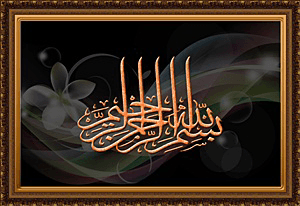 Di rumah kawan. At a friend's place.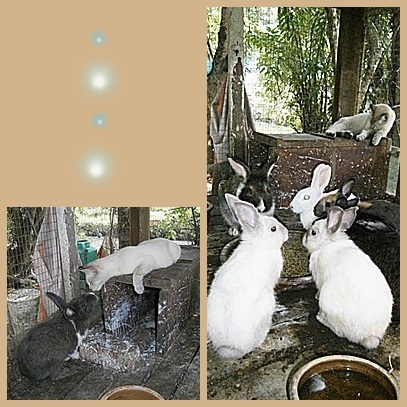 Hello…. Bersalam dgn.ketua keluarga. 

Greeting the head of the family.

Bersantai di rumah kwn. 

Relaxing at friend's hse.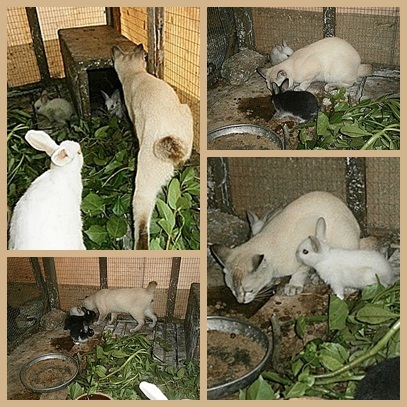 Bangun..bangun.. dok dlm.terowong lagi? dah cerah ni… 

Rise and shine…still in your bunker?

Abg.Aidil tak dak adik2 mcm.kami ke? Aidil : depa kecik sangat … 

Don't u have little bros.and sisters like us? Aidil : they're too small .

Warna baju abang Aidil macaam warna baju abang dan kakak kami la…  

Look! the colour of Bro' Aidil's coat is like those of our elder bro' and sis.

Abang Aidil bangun awal ke? 

U woke up early didn't u, Bro' Aidil?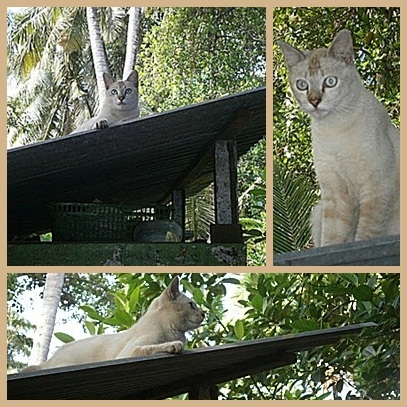 Atas bumbung arnab. 

Atop rabbit hutch.

Bersantai. 

Relaxing.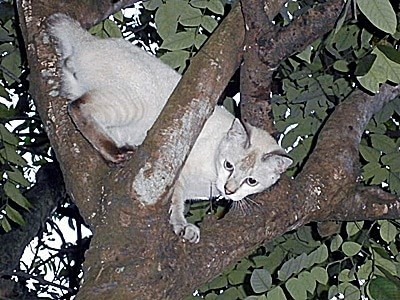 'Posing' atas pokok belimbing besi.  A pose on the starfruit tree.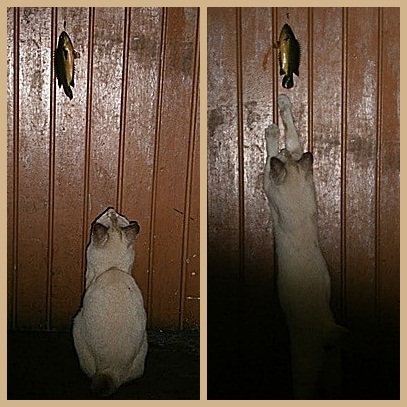 Kucing dgn.ikan. Tok wan kata jangan kacau. 

The cat and the fish. Grandpa had told not to disturb the fish.

Mana boleh tak kacau. 

How could u not bother.

Mengantuk  nya…. tapi gagah nak 'posing'. 

Too sleepy but still manage for a pose.

Tenung  mata saya. 

Look into my eyes.
Mengantuk,mengantuk ,tak mau layan dah… 

 

one sheep,2 sheep,3 sheep….. Many many sheep.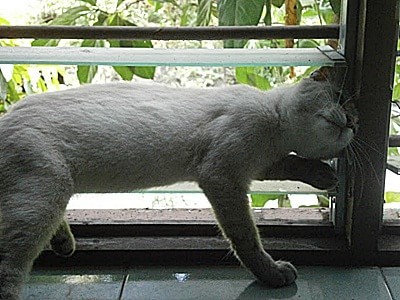 Zzzzzzzzzzzzzzzzzz……………….
— ♥ —