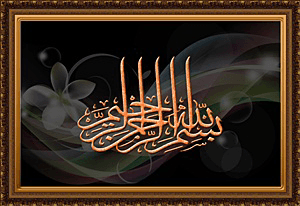 Seorang penduduk & keluarganya di Kubang Semang minat membela haiwan pecut ini.Biasa ternampak 6 hingga 7 ekor kuda ini sdg meragut rumput di tepi sungai berdekatan kediaman mereka. A resident & his family in Kubang Semang are very keen on breeding horses. Once we had seen 6 to 7 of them grazing by the stream within their vicinity.This is an uncommon sight in Malaysia.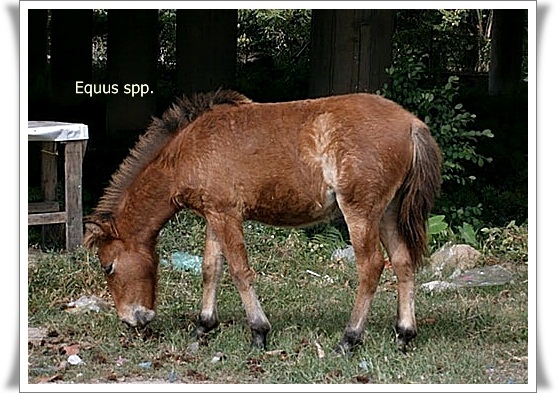 Kuda padi (kecil) sedang meragut di padang.     ﺳﺒﺣﺎﻥﷲ  .        A pony seen grazing.    ﺳﺒﺣﺎﻥﷲ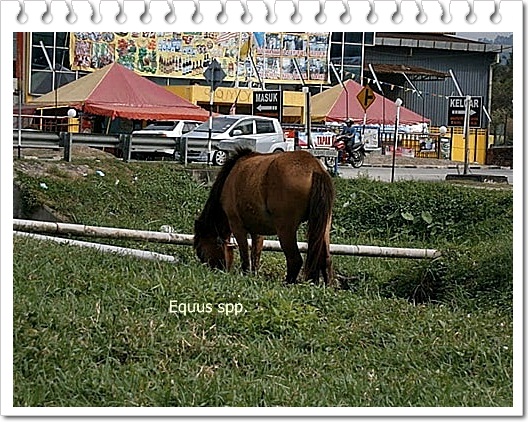 Seekor lagi kuda di tepi sungai. Another horse by the stream.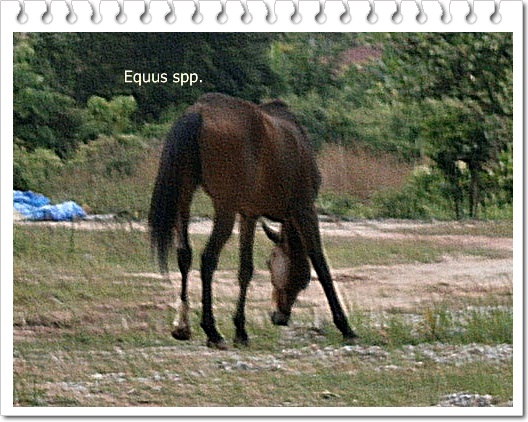 Seekor lagi berdekatan rumah mereka. Another one close to their home.
–ρ–