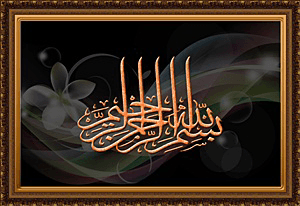 Kalau masak koay teow selalu teringat zaman Along masih kanak2. "Mak,abang nak makan ku chi tau". Memang tergelak betul kat anak bertuah ni.Agaknya sebab ada darah Cina kot, cakap tu dah bunyi lebih Cina…..tak da makna pun.Subhanallah.
Oleh kerana ramai juga yang nak pekena koay teow , jadi resepi ini untuk sukatan banyak.
Since there're many of us eager to have koay teow, so this recipe calls for a big measurement.
Bawang putih.

Pips of garlic.

Cendawan butang dalam tin. 

Canned button mushrooms

Hiris cendawan . 

Slice the mushrooms
Kek ikan.  

Fish cakes

Hiris lebar2 kek ikan. 

Slice broadly the fish cakes.
Tumis bawang putih. 

Fry the chopped garlic

Goreng hingga kuning keemasan. 

Fry till golden brown
Masukkan cili boh/cili giling .

Add in chilly paste

Goreng hingga cili benar2 masak.

 Fry till the chilly paste has cooked through.

Masukkan sos tiram.Kacau sebati. 

Add in oyster sauce.Mix thoroughly

Masukkan kicap mee.  

Add in soy sauce for noodles
Masukkan kek ikan dan cendawan.

Add in fish cakes and mushrooms

Tambah sedikit air dan kacau sebati.Masukkan garam jika perlu . 

Add some water and m

ix thoroughly.Add some salt if required.
Masukkan koay teow . 

Add in the broad rice noodles

Goreng sambil digaul sebati koay teow dengan kuah.Guna 2 sudip jika perlu. 

Fry while mixing thoroughly the noodles and the gravy. Use 2 ladles if required.

Masukkan telur dan kacau rata. 

Add in eggs in mix well.

Masukkan tauge dan kacau rata.Jangan biar sampai tauge layu. 

Add in bean sprouts. Don't overcook the bean sprouts.
Alhamdulillah…..