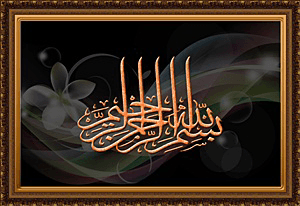 Nak makan bubur asyura,bila-bila pun boleh buat.Cuma kerjabuat lebih seronok bila bergotong-royong, nak pulak di perkarangan masjid.Masak bubur asyura ni tiada kaitan dengan tuntutan agama Islam.Ia lebih kepada adat orang-orang Melayu. Preparing this dish can be done anytime but doing it on a bigger scale through team work is more fun moreover when it is done within the compound of the mosque.Cooking the 'bubur asyura'(a kind of porridge) has got nothing to do with any obligation in Islam.It's more to the custom of the Malay society.
Peringkat awal persiapan : Kacau tepung beras,rebusan kacang hijau, santan dan gula merah di atas api kecil.Ini memakan masa. At the early stage of preparation : Stir together rice flour, boiled green beans(mung/moong beans), coconut milk and muscovado sugar over low fire.This procedure takes a lot of time.
Kalau dah lenguh tu tukar orang la pulak. 

If someone has got tired stirring,then you can change hands.
 Bila yang asas dah cukup masak,masukkan jagung tin dan kacang merah dalam tin. 

When the basic mixture is done, add in canned maize and canned kidney beans.

Masukkan hirisan pisang dan kacau lagi sampai sebati. 

Add in slices of bananas and mix thoroughly.

Kacau lagi puan-puan. 

Keep stirring Madams.
 Kaum lelaki membawa bubur asyura yang telah masak.

The menfolk carrying the ready 'bubur asyura'

Semoga mendapat pahala yang banyak daripada Allah. 

May Allah grants huge rewards.
Memasukkan bubur asyura ke dalam bekas-bekas plastik.

Scooping the 'bubur asyura' into plastic containers.
Untuk diagihkan kepada anak-anak qaryah. 

Ready to be distributed to the village folks.
Pengerusi Qaryah MJTA menikmati juadah bubur asyura. Alhamdulillah. 

The Chairman of the mosque enjoying the dish. Alhamdulillah.

Bergambar untuk kenangan.  

One for the album.

Masa untuk mengemas.Alhamdulillah dah selesai.  Time for cleaning up.Alhamdulillah we can call it a day.
— ♥ —