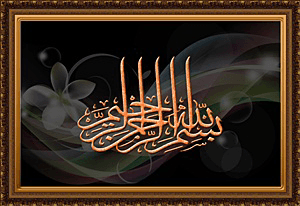 Cuci bersih kerang dan masukkan ke dalam sebuah besen.Wash clean the cockles and put them in a large basin.
Masak air secukupnya dan tuang menutupi keseluruhan kerang.Tutup besen dengan tudung.Biar lebihkurang 20 minit,kemudian kupaskan kerang. 

Boil some water enough to cover up the cockles.Cover the basin with a lid.Leave the cockles for some 20 minutes,then shell them.
Sediakan bahan2 untuk masak kuning.

Get ready the ingredients.

Hiris2kan bahan2.

Slice the ingredients.
Tumiskan hirisan bawang putih,halia dan jintan manis.

Fry in hot oil sliced garlic,ginger and fennel seeds.

Goreng hingga kuning keemasan. 

Fry til golden brown.

Masukkan 1 ct serbuk kunyit dan kacau sebentar.

Add in 1 tsp of turmeric powder and stir for awhile.

Masukkan sedikit air asam jawa,gula dan garam secukup rasa.

Add in a little amount of tamarind juice,sugar and salt to taste.
Air asam jawa.

Tamarind juice.

Masukkan hirisan ubi kentang.

Add in slices of potatoes.

Bila ubi dah  3/4  masak,masukkan lobak merah.

When the potatoes are 3/4 through,add in sliced carrot.

Biar ubi dan lobak merah masak.

Let the potatoes and carrot be cooked.
Masukkan hirisan bawang besar dan cili padi.

Add in slices of onions and small chillies.

Kacau rata2.

Stir thoroughly.

Masukkan kerang yang telah diperisi dan disejatkan.Kacau hingga bawang lembut ..

Add in the cockles which have been strained off excess liquid.Stir til the onions are sauteed.
Alhamdulillah…..  Alhamdulillah…..