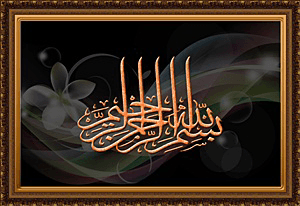 Oleh sebab kerap dok makan sambal tumis beberapa hari kebelakangan ni,jadi hari ni sotong yang dibeli dimasak kicap saja. Due to the frequent eating of too much hot spicy foods lately,therefore the squids bought today were plainly cooked with soy sauce.
Cuci bersih sotong dan potong melintang. Hiris di tepi sekeliling bulatan sotong.

Wash clean the squids and cut into rings.Make slits along the sides of the rings.

Sediakan hirisan bawang putih dan halia. 

Get ready some chopped garlic and ginger.

Tumis bawang putih dan halia dalam minyak panas hingga kuning keemasan. 

Fry the garlic and ginger in hot oil until golden brown.

Masukkan sedikit kicap pekat dan kicap manis. 

Add in some dark soy sauce and some sweet soy sauce.

Masukkan sotong dan tabur sedikit serbuk lada.Kacau rata2.Masukkan hirisan bawang besar dan cili. 

Add in the squids and sprinkle some pepper powder.Stir thoroughly.Add in slices of onions and chillies.

Alhamdulillah….. it's ready.  Alhamdulillah….. dah siap.