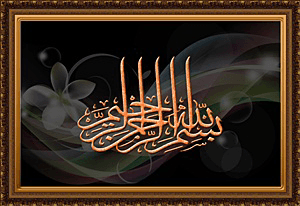 Ada sedara terdekat nak belanja di shell out. Bincang punya bincang kita masak ja kat rumah. Amacam?  Orait, Insyaa Allah.  A close relative had wanted to shell out at an eatery. After some discussions, we decided to have the so called 'shell out' at our very home. It suited every one. Fine.
Ikut citarasa orang Melayu. We went for the Malay style of cooking …….
Makan ala-ala makan dalam talam….. keberkatan rezeki berada di tengah2 hidangan.
    وَٱﻟﻠَّﻪُ اَﻋْﻠَﻢُ ﺑِﺎﻟﺼَّﻮَابِ
Makanan laut yang ada / 

the seafoods available
1 kg udang sedang dan 1 kg udang kecil. 

1 kg medium size prawns and 1 kg small prawns.

1 kg sotong sedang (dikelar,jgn putus) dan 1 kg sotong kecil. 

1 kg medium size squids (make slits on the surfaces) and 1 kg small squids.

1 kg ketam. 

1 kg crabs.

2 kg kepah. 2 kg venus clams.
1 kg lala. 1 kg carpet clams.
Perisi dan cuci bersih kesemua makanan laut dan rebus.Sejat. Wash clean the shellfishes (molluscs and crustaceans). Boil them and strain.
Kerat kpd 5 bahagian setiap tongkol jagung. Jagung yg diguna ialah jenis jagung lembut. (Kata pekedai jagung ni ialah jagung Ipoh.Boleh dimakan mentah. Rebus sebentar saja — 5 minit.). Cut into 5 parts each cob of maize. We were told these are sweet corns. It can be taken raw. Blanch for only 5 minutes.
Brokoli juga dipotong kecil dan dicelur sebentar. 

Cut up the broccoli and blanch.

Kubis ungu dibiarkan mentah. Hanya hiris untuk ditabur atas hidangan. 

The purple cabbage to be taken raw. Slice up for garnishing.
Panaskan 2 cawan minyak masak dan tumis mula sekali serai (3 btg dititik) hingga kuning. 

Heat 2 cups of cooking oil and fry firstly 3 crushed lemongrass until golden brown. 

Masukkan hirisan 5 biji bawang besar dan hirisan 2 inci halia. Goreng hingga lembut. 

Add in slices of 5 onions and 2 – inch ginger. Fry until softened.

Masukkan hirisan 5 ulas bawang putih. Goreng hingga kuning keemasan. 

Add in slices of garlic ( 5 pips). Fry until golden brown.
Masukkan cili mesin (2 genggam cili kering dibuang biji dan rebus hingga lembut. Mesin halus). Biar hingga cili betul2 masak. 

Add in blended chillies (2 handfuls of dried chillies, seeded and boiled until soft. Blend finely). Let the chilly paste be thoroughly cooked.

Masukkan 1 botol kecil sos cili , 1 botol kecil sos tiram dan 3 hingga 5 sb gula. Garam secukup rasa. 

Add in 1 small bottle of chilly sauce, 1 small bottle of oyster sauce and 3 to 5 tbsp. of sugar. Add salt to taste.

Masukkan ke dalam kuah bermula dengan udang, kacau dan angkat. Buat yang sama dengan ketam,sotong , kepah dan lala. 

Add into the sauce starting with the prawns, stir and scoop. Then do the same to the crabs,squids and the clams.
Siapkan meja dan longgokkan masakan dan juga nasi (nasi butter).  Get ready the dining table and just pile up the dish along with the rice.
     ٱﻟﺤَﻤْﺪُﻟﻠﻪ