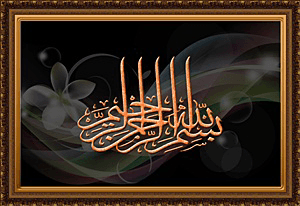 Pokok Nangka (Artocarpus heterophyllus) Pokok nangka ni dah tua (mcm.nenek dah) tapi masih mengeluarkan hasil.Alhamdulillah.'Agi idup agi ngelaban.'  This is an old jackfruit tree no doubt (liken to a granny) yet it is still productive.Praises to Allah.
Tak pernah pun tengok bunga nangka.Tup2 dah berbuah. Have never seen the flowers of a jackfruit tree,but then somehow  u'll be seeing fruits on the tree.
Alhamdulillah dah besar.   All praises to Allah…the fruits are getting bigger.
Tak jadi rezki nak makan buah masak.Buah2 ni luruh bila dihempap buah atas yg.dikait. No luck to have these fruits ripened.They just dropped off after been hit by a fallen fruit from above.
Tinggi utk.dibalut.InsyaAllah nampaknya nak jadi gulai,ka kerabu atau ulam. 

Too high to be wrapped.

Buah2 ni tinggi sangat.Pokok tua ni macam dah reput pulak.Tak jadi balut la……  

The fruits are too high up.This old tree trunk seems to rot.No chance to wrap the fruits…..
Dah dapat kat penyengat. (Gambar diambil dr.atas bumbung rmh.)

The fruit wasps got them. (Pics taken fr.the rooftop)

Tengok pada 'mata' buah ni, nyatalah buah ni tak cukup tua.Kata orang2 tua,buah ni masak kecut sebab telah diserang ulat.  

By the look,this fruit had not been fully matured but was induced to ripening when infested with larvae of the fruit wasps.

Mata buah sebelah bawah saja yg.sempat kembang.  

Only the 'eyes' on the bottom part of the fruit had expanded.
Kerja potong buah nangka ni renyah sikit.Kena sedia suratkhabar lama dan minyak masak utk.dilumur pada pisau. 

Cutting up the jackfruit is a bit tedious and messy job. We've got to get ready some old newspapers and some cooking oil to rub on the knife.

Tak jumpa seekor ulat buah pun.Alhamdulillah,nampaknya boleh dimakan ni. 

Did not find any wriggling larva.Alhamdulillah.

Empulur di keliling ulas buah pun tak masak lagi.  

The maze around each bulb (flesh) have not ripen too.
Manis.Kalau cukup masak buah ni manis sangat.  ﺳﺒﺣﺎﻥﷲ   Sweet. If fully ripened,this fruit is very sweet.
Setiap ulas dibaluti empulur.  

Each bulb is wrapped with maze.

Setiap biji disalut oleh 2 lapisan kulit.  

Each seed is enclosed in 2 layers of coats.

Ada biji yg.dah cambah pun.

 There are seeds that have already germinated within the fruit.
–♣–