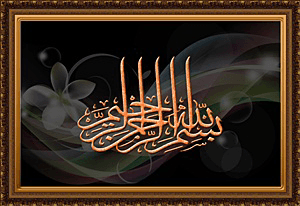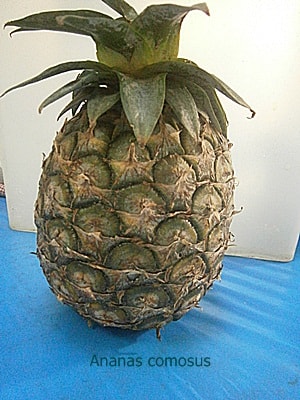 Jambul nenas ni ditanam di atas tanah.  The crown of this pineapple was planted on the ground.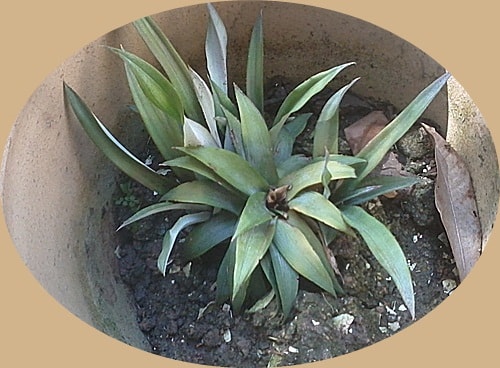 Jambul yg disiram hari2 tak membesar tapi menghasilkan 4 anak pokok.     ﺳﺒﺣﺎﻥﷲ  .    The crown which was watered daily didn't grow in size but produced 4 off springs instead.  ﺳﺒﺣﺎﻥﷲ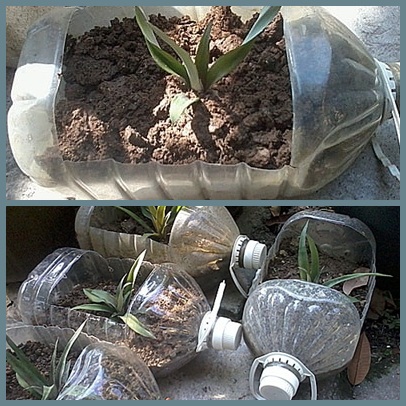 Anak2 diasingkan dari ibunya dan ditanam berasingan dalam botol2 yg diisi tanah. The young plants were separated from the parent and planted in different containers.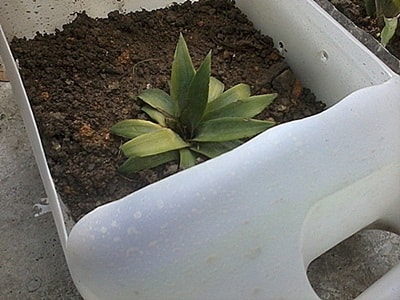 Si ibu kemudiannya ditanam berasingan. The parent was later planted separately.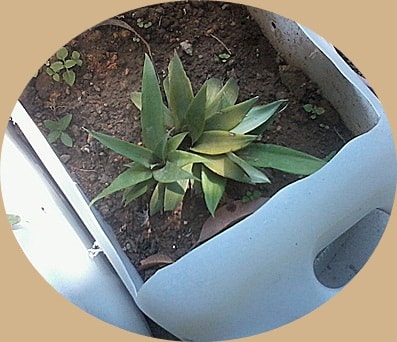 Si ibu tidak juga membesar tapi mengeluarkan 2 lagi anak. ٱﻟﺤَﻤْﺪُﻟِﻟّٰﻪ   The parent plant didn't grow any larger but produced 2 more off springs.     ٱﻟﺤَﻤْﺪُﻟِﻟّٰﻪ
–♣–
31/8/16
Si ibu dah tak ada lagi….  hanya tinggal 2 anak-anak ini. The parent is no longer around…..only the 2 off springs left.
Kedua2 anak dipisahkan untuk tumbesaran. The 2 off springs were separated to enable growth.
4 anak2 nenas yang sebelum ini telah membesar.   ٱﻟﺤَﻤْﺪُﻟِﻟّٰﻪ     The 4 earlier off springs have grown bigger.    ٱﻟﺤَﻤْﺪُﻟِﻟّٰﻪ
Berbanding dengan pokok nenas yang ini. Ia telah ditanam dengan menggunakan jambul nenas juga, tapi tidak membiak. Sebaliknya ia tumbuh sendirian.     ﺳﺒﺣﺎﻥﷲ    In comparison to this pineapple plant that was planted using the crown too. It never produced any off spring. Instead it grows singly.  ﺳﺒﺣﺎﻥﷲ
–♣–