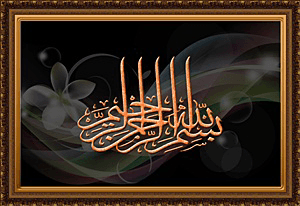 Ikan kayu,juga dikenali sebagai ikan tongkol,ikan aya,ikan tuna dan beberapa nama lagi.
This is another species of the tuna.
Segenggam cili padi dan 2 batang serai.  

A handful of small chillies and 2 stalk of lemongrass.

Ambil 2 kole santan pekat dan 1 liter santan cair. 

Extract 2 mugs of thick coconut milk and 1 litre of thin coconut milk.

Mesin cili padi dengan sedikit santan cair.Cili padi elok ditumbuk lumat dengan kunyit hidup. 

Blend the small chillies with some thin coconut milk. The small chillies are more proper if pounded finely with fresh turmeric.
Masukkan sekeping asam keping, 1 ct.serbuk kunyit dan serai yang telah dititik. 

In a cooking pot, put in a piece of Malabar tamarind, 1 tsp of turmeric powder and the lemongrass that have been slightly crushed.

Masukkan hirisan dari 1 biji nenas. 

Add in slices from 1 pineapple.

Campurkan cili padi yang telah dimesin tadi. 

Add in the blended small chillies.

Biar ia mendidih di atas dapur. 

Let it cook on the stove.
Biar nenas masak. 

Let the pineapple cook through.

Tambah santan cair yang berbaki dan masukkan ketulan ikan kayu.Biar hingga ikan masak. 

Add in the remainder of the thin coconut milk and fish. Let the fish cook.

Masukkan garam dan santan pekat.Jangan biar santan pecah minyak. 

Add in salt to taste and the thick coconut milk.Don't let the coconut milk disperse.
Alhamdulillah… dah siap.  Alhamdulillah… it's ready.
Ikan kayu goreng
Tabur ketulan ikan kayu dengan serbuk kari ikan. 

Sprinkle the fish slices with some fish curry powder.

Masukkan sedikit garam. 

Add in some salt.

Lumur keseluruhan ikan dan goreng. 

Rub thoroughly. Deep fry.
Alhamdulillah.  Alhamdulillah.