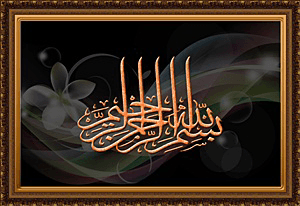 Peria
Peria mengandungi insulin tumbuhan yg.dipanggil saponin yang berfungsi menurunkan kadar gula dalam badan.
This vegetable is as bitter as its name specifies.But yes,it is good for you.It is packed with vitamins and minerals which ensure general health and well-being.It contains vitamins A,B1,B2,C and iron,as well as calcium,phosphorus,copper and potassium.This gnarled gourd also has medicinal properties.Often found in traditional Asian and African medicines.It is especially used by diabetics.Bittergourds contain saponin,a plant insulin which lowers the sugar levels.
Peria goreng bercili /
Fried bittergourd in chilly paste
Peria dibelah dua 

Halved the bittergourd.

Buang biji  

Remove the seeds.

Hiris peria jgn.terlalu nipis.

 Slice the bittergourd.
Tumbuk lumat cili,bwg.putih,bwg.besar dan secubit belacan (ada ahli keluarga masukkan bwg.besar dan belacan ketika menumbuk cili,–nak bagi lebih umphhh, tu la x dak bwg.dan belacan  dlm.gambar )


Pound the chillies,garlic,1 onion and a pinch of prawn paste(the latter 2 were added by a family member during pounding, —to give a better taste .The 2 items  were not in the pic ).

Panaskan minyak dlm.kuali,tumis cili hingga garing,masukkan sedikit air.Kacau.Masukkan peria.Kacau  hingga peria sebati dgn.cili.Biar peria lembut sikit,baru tutup api.

Heat oil in a wok,add in the pounded chillies and stir well till it is golden brown.Add in a little water.Put in the bittergourd slices.Mix well the chillies and the gourd.Let the gourd soften a little,before turning off the stove.
Peria boleh dibuat ulam.Cicah dgn.sambal belacan. 
Choose to eat the bittergourd as it is,with the 'sambal belacan'.