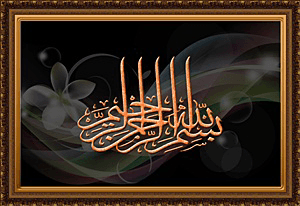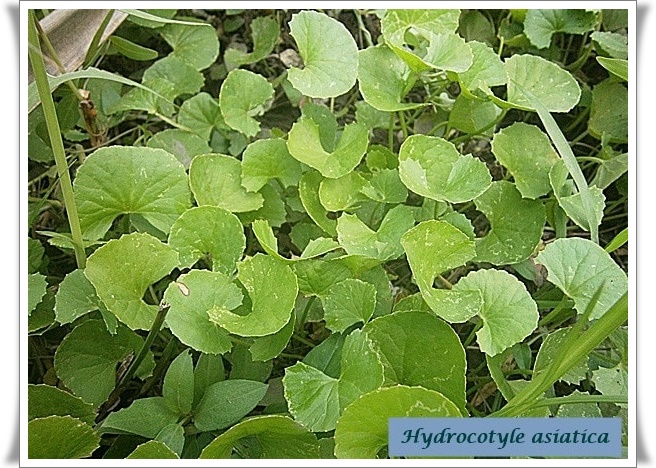 Pegaga merupakan sejenis herba yang mempunyai rasa pahit sedikit.Yang tumbuh liar di belakang rumah ni jenis bulat dan sikit berbiku. Jenis yang satu lagi berbentuk jejari di tepi daunnya.Pokok pegaga tahan lasak,ia boleh hidup walaupun diancam oleh rumput-rumpai dan tumbuhan lain. Kajian yang dibuat oleh beberapa syarikat mendapati pegaga mempunyai banyak khasiat kesihatan. Antara khasiat2 pegaga ialah mengatasi penyakit kencing manis dan darah tinggi.Bagi mereka yang nak kuruskan badan boleh amalkan memakan pegaga.Pegaga membantu dalam masalah sembelit dan gout.Ia baik untuk kulit,otak dan usus.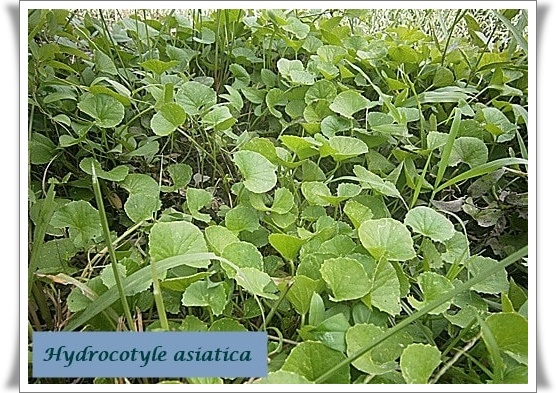 The Asiatic pennywort is a kind of herb having a slight bitter taste.This species growing wild on our home backyard has a less jagged edge on the leaf.The other type has a more serrated edge.The plant is tough and can survive even with the intervention of other wild plants.Like the strawberries,the pennywort propagates through runners. Researches by several companies reveal that the Asiatic pennywort has many health benefits.Among the benefits are overcoming the problems of diabetes and hypertension.For the figure conscious is worth trying eating this herb.The pennywort helps to solve the problems on constipation and gout.It is good for the complexion,brain and intestines.
Pegaga boleh dijadikan minuman seperti teh dan kordial. The pennywort can be taken as drinks such as tea and cordials.
Kerabu pegaga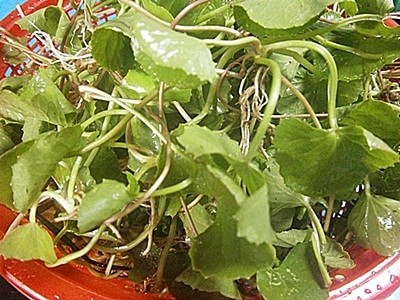 5 cekak/genggam pegaga (ada orang petua makan sekali dengan akar,tapi kena basuh betul2).Potong halus-halus.5 handfuls/grips of the pennywort (the roots are good for the body).Cut up /chop finely.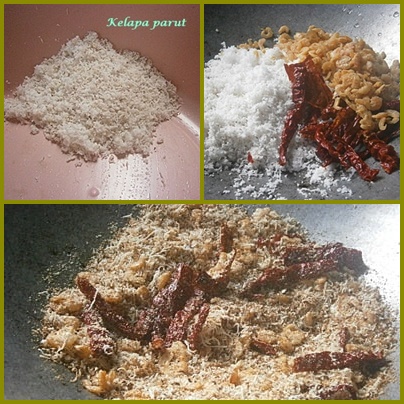 1/2 biji kelapa parut.

Grated coconut of 1/2 a coconut.

Kelapa,9 biji cili kering(dibuang biji) dan segenggam udang kering.Goreng tanpa minyak dengan api yang kecil sekali.

Grated coconut, 9 dried chillies (remove seeds) and a handful of dried prawns. Fry without oil on the lowest flame.

Goreng hingga kuning dan tumbuk atau kisar halus.

Fry til golden brown and pounded or ground finely .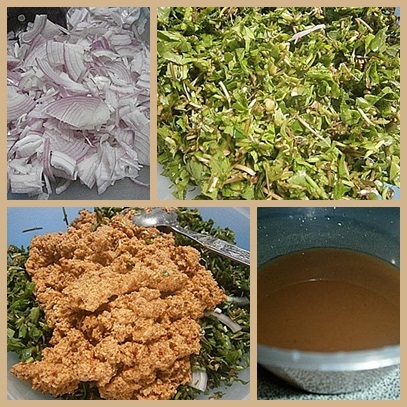 Hiris halus2 2 biji bawang besar. 

Slice thinly 2 onions.

Campurkan pegaga yang dihiris halus dengan bawang dalam satu bekas. 

Add chopped pennywort to the sliced onions in a large mixing bowl.

Campurkan kelapa yang dikisar  dan sedikit garam. 

Add the ground coconut and salt.

 Masukkan sedikit air asam jawa dan gaul rata. 

Add in a little amount of tamarind juice and mix well.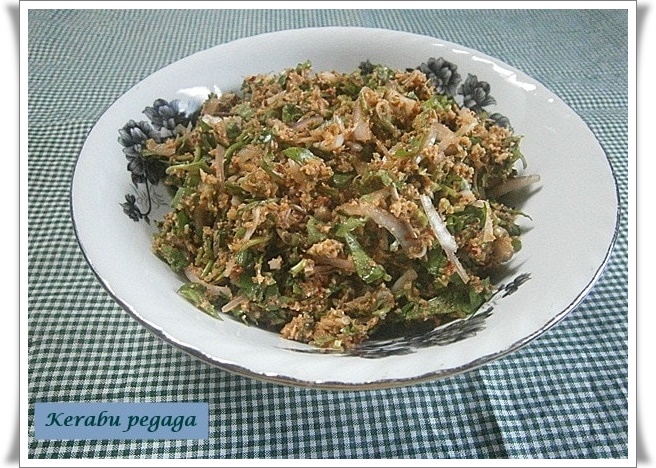 Alhamdulillah…..ready for lunch.  Alhamdulillah….. siap untuk makan tengahari.