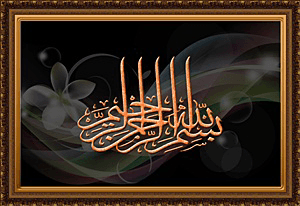 Disebabkan tak sempat masak serta-merta selepas dikutip,remis-remis ni disimpan ja dalam sejukbeku. The coquinas were kept in the freezer since it could not be cooked immediately after collecting them.
Untuk membuat gulai remis :
To prepare the curry:
Kupas,potong dan rebus keledek. Peel,chop up and boil the sweet potatoes.
Bawang,bwg putih,halia dihiris halus. 

Chop finely onion,garlic and ginger.

Panaskan minyak masak dan tumis bawang. 

Fry sliced onion in hot cooking oil.

Bila bawang dah lembut,masukkan hirisan bawang putih dan halia. 

When the onion slices have softened,add in the sliced ginger and garlic.

Goreng hingga kuning keemasan. 

Fry till golden brown.

Tambah sedikit air. 

Add in a little water.
Masukkan rempah daging. 

Add in meat curry powder.

Kacau rata dan biar sampai rempah masak dan wangi. 

Mix thoroughly and let the curry paste cooked through and aromatic.

Tambah air asam jawa dan biarkan mendidih. 

Add tamarind juice and let the curry boils.

Tambah sedikit santan cair (jika suka).Masukkan juga air rebusan keledek tadi. 

Add in a little diluted coconut milk (if we like).Add in also the juice from the boiled sweet potatoes.
Masukkan remis dan biarkan sampai kesemua remis terbuka. 

Add in the coquinas and let till all the coquinas open up.

Akhir sekali masukkan keledek rebus tadi dan kacau rata.Biar sebentar dan boleh tutup api. 

Finally add in the boiled sweet potatoes and mix thoroughly. Let it be for awhile before turning off the stove.
Alhamdulillah dah siap.
Isi kepah dan remis serupa cuma beza pada saiz.(Banyak remis yang tidak terbuka,mungkin disebabkan terlalu lama disimpan dalam sejukbeku.) Jadi bila makan tu kena ada lesung dan alu di sebelah nampaknya.
Alhamdulillah it's ready.
The flesh of the coquinas and the big bivalve is similar but differ in size.(Most of the coquinas didn't open up most probably because they were kept for quite some time in the freezer.) Therefore gotta have a mortar and pestle by our side while eating this dish.
Catatan: Seorang kawan yang biasa dengan kehidupan pantai memberitahu memang benar remis yang disimpan dalam sejukbeku tak akan terbuka bila dimasak (memang tak boleh masuk langsung ke dalam peti ais).
NB : A friend who hails from a coastal village said that it's true that coquinas that are kept in the freezer will not open up when cooked (they shouldn't be kept in the fridge at all)