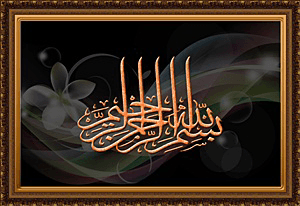 Nampak macam tuala kotor yg.perlu dibasuh ja…Sebenarnya ni adalah perut lembu,ada org.panggil kitab kerana dia berlembar2 mcm.helaian sebuah kitab. Looks like a soiled towel alright. Not actually, mind you.It's the abomasum of a cattle.
Pencuci tuala kotor ni….kapur makan. 

The detergent for this soiled towel…..edible calcium carbonate, that's it ! .

Lumur keseluruhan kitab dgn.kapur. 

Rub thoroughly with the edible calcium carbonate.

Biar sebentar,kemudian kikis keluar kotoran dgn.jari. 

Leave aside for awhile,then you can start removing the 'stubborn stains' with your fingers.
Cuci bersih2.  Wash thoroughly clean.
Masa untuk memasak……
Cooking time…..
Rebus perut lembu hingga empuk. Basuh bersih-bersih perut yg.telah masak.  Boil the tripe till cooked.Wash the cooked tripe.
 Sediakan bahan2. Meanwhile get ready the ingredients.
Tumbuk cili dgn.belacan. Pound the chillies and the prawn paste. Sambal belacan.
Celur tauge. Blanch some bean sprouts.
Masukkan sambal ke dlm.sebuah mangkuk besar. 

In a large mixing bowl,put in the chilly paste.

Masukkan kerisik.  

Add in roasted grated coconut (ground finely).

Air asam jawa. 

Tamarind juice.

Masukkan air asam jawa.

 Add in tamarind juice.
Masukkan perut yg. dihiris. 

Add in sliced tripe.

Masukkan hirisan bawang besar.  

Add in slices of onion rings.

Akhir sekali masukkan tauge.Gaul hingga sebati.Rasa.Tambah garam jika perlu.  

Finally add in the blanch bean sprouts. Mix thoroughly.Taste.Add in salt if required.
Alhamdulillah…..it's ready.  Alhamdulillah….. sedia diratah atau dimakan dengan nasi.