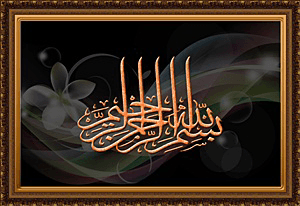 Bila anak bujang nak masuk dapur….. silakan…..  ﺗﻔﻀّﻞ   When the bachelor boy wants to have something done in the kitchen… by all means.
Apa bahan2 yang angah ada? Maaf ada yang telah tertinggal dari gambar. What are the ingredients that angah has in hand? Sorry a few were left out from the pic.
1 labu bawang putih.   1 bulb of garlic       ⌉
5 biji bawang besar .    5 onions                  ⌋ ¯¯   kedua2 dikisar sekali. Both to be blended together
1/2 bungkus kecil serbuk cili.  1/2 small packet of chilly powder.
4 ct. jintan manis (ditumbuk sikit).   4 tsp. of fennel seeds (slightly pounded)
sedikit serbuk lada hitam.  some black pepper powder.
5 ct. gula.  5 tsp. of sugar
2 biji tomato (dicincang). 2 tomatoes (chopped)
Gaul kesemua bahan2 bersama daging dan perap lebihkurang 1 jam.Bakar dalam oven pada suhu 200°C selama 1 jam.  Mix all the ingredients with the minced beef and marinate for 1 hr. Roast in an oven at 200°C for 1 hr.
Alhamdulillah….. boleh dimakan dengan nasi ataupun roti. To be taken with rice or bread.