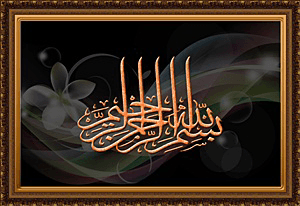 Nak masak yang ringkas sajalah…..sup. Just to cook a simple dish…..soup.
Simpulan 3 helai daun pandan. 

3 screwpine leaves knotted.

1 batang serai dititik. 

1 crushed lemongrass.

Bawang besar, halia dan bawang putih. 

1 onion, 5 pips of garlic and ginger.

Beberapa rempah ratus. 

A few spices.
Sayur2 yg dicampurkan ke dalam sup : kubis bunga, ubi kentang(5 biji), lobak merah (1 batang) dan daun sup daun bawang(diasingkan daun & tangkai kedua2nya). Some vegges added to the chicken soup : cauliflower, potatoes (5), 1 carrot, some celeries and spring onions(the leaves and stalks separated in both of these green vegges).
Panaskan minyak masak dlm sebuah periuk agak besar. 

Heat some cooking oil in a big cooking pot.

Tumiskan serai dan daun pandan hingga lembut. 

Fry the lemongrass and screwpine leaves until soft.

Masukkan hirisan bwg.besar dan halia dan goreng hingga lembut. 

Add in slices of onion and ginger and fry until softened.

Masukkan rempah ratus dan goreng sebentar. 

Add in spices and fry for awhile. 

Masukkan bawang putih dan tumis hingga kesemua bahan kekuning2an. 

Add in chopped garlic and fry further until all the ingredients turn golden brown.
Masukkan ayam (1 ekor) yg telah dipotong kecil dan dicuci bersih. 

Add in 1 chicken (cut into small pieces and washed clean).

Kacau sebentar dan masukkan air cukup untuk terendam ayam.Tutup periuk dan biar hingga ayam separuh masak. 

Stir for awhile and add water enough to submerge the chicken. Cover the pot until the chicken is half cooked.

Masukkan 2 cb. serbuk lada hitam(terpulang pd selera masing2) dan ubi kentang.Tambah sedikit air lagi dan tutup periuk. 

Add in 2 tbsp. of blackpepper powder (depends on individual taste) and potatoes. Add a little bit more of water and cover the pot again.
Bila ubi kentang separuh masak, masukkan lobak merah dan bunga kubis.

When the potatoes are halfway through, add in the carrot and cauliflower.

Bila kesemua sayuran telah lembut,masukkan garam secukup rasa. Masukkan hirisan tangkai daun bawang dan daun sup. Tutup api. 

When all the vegges have become tender, add salt to taste. Add in the sliced stalks of celeries and spring onions. Turn off the stove.
Alhamdulillah….. untuk hidangan, taburkan hirisan daun bawang,daun saderi dan juga bawang goreng. Garnish with chopped celeries, spring onions and fried shallots.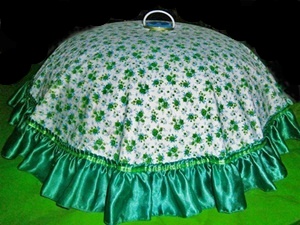 Bawang goreng buatan sendiri. Home made fried onions/shallots.
Sebab tak banyak bwg. kecil maka campuran bwg besar pun boleh la….. cumanya bawang besar dipotong2 kecil.

There were not many shallots at hand, thereby some onions were used (the onions ought to be sliced smaller).

Masukkan secubit garam dan gaul rata. 

Add a pinch of salt and mix thoroughly.

Gaulkan tepung gandum cukup utk menyaluti hirisan2 bawang tadi. 

Coat thoroughly the onions slices with wheat flour.

Goreng dlm minyak terendam dengan api sederhana. Goreng kesemua bawang sekali gus. Bila hampir garing perlahankan api. Tutup api sebelum bawang menjadi perang. 

Deep fry in medium heat. Fry all the onions in one go. Bring down the flame when the onions are almost crisp. Turn off the stove before the onions become dark brown.