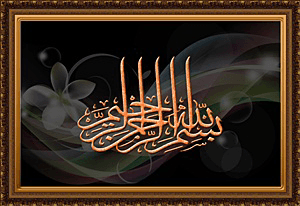 Macam lemak cili padi, lemak kari juga menggunakan santan pekat dan santan tidak pecah minyak. Rempahnya tak sama dengan rempah kari ikan atau rempah daging. Kebiasaannya makanan laut seperti udang, ketam dan sotong dimasak cara begini. Begitu juga dengan ikan kering. Daging pun boleh dimasak cara ini.
Bahan2/ Ingredients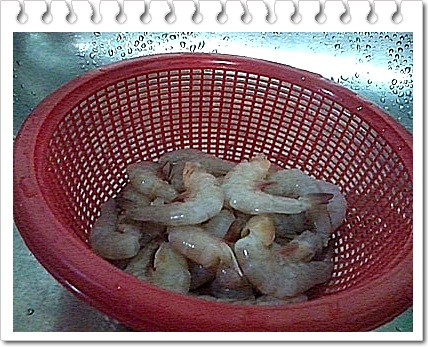 Udang segar. Fresh prawns.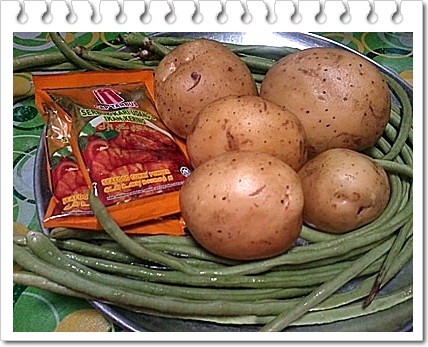 2 peket serbuk kari. 

2 packets of curry powder.

5 biji ubi kentang. 

5 potatoes.

Sedikit kacang panjang. 

Some long beans.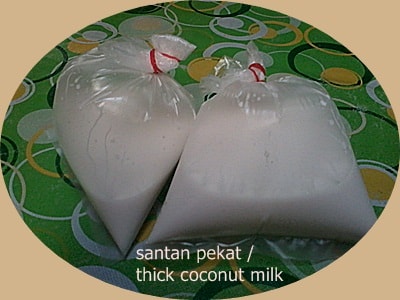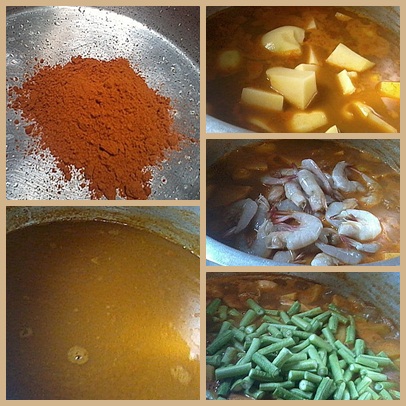 Masukkan 2 peket serbuk kari ke dalam periuk. 

Place 2 packets of curry powder in a cooking pot.

Tambah air dan rebus naik hingga rempah masak (tambah air jika perlu). 

Add some water and boil until the curry powder is thoroughly cooked (add more water if required).

Masukkan potongan ubi kentang. 

Add in sliced potatoes.

Bila ubi kentang hampir empuk, masukkan udang dan biarkan udang masak. 

When the potatoes are almost soft, add in the prawns and let the prawns be cooked.

Masukkan hirisan kacang panjang dan garam secukup rasa. 

Add in the long beans and salt to taste.

Masukkan santan pekat dan timbuk sebentar. 

Add in thick coconut milk and stir for a short while.

Tutup api. Jangan ditutup periuk, nanti santan boleh pecah minyak. 

Turn off the flame. Don't cover the pot, cause this might disintegrate the coconut milk.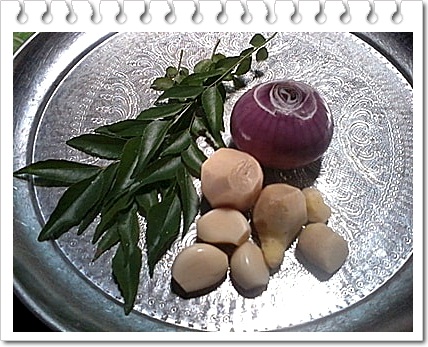 Bahan2 untuk tumis darat. Ingredients to be fried.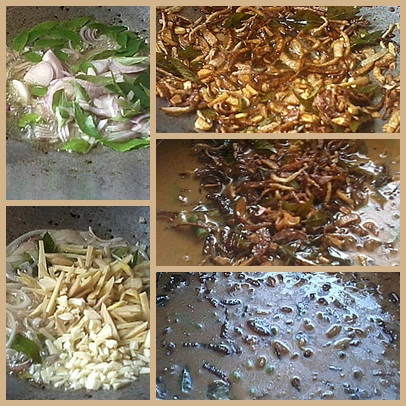 Tumis bawang besar dan daun kari hingga layu. 

Fry slices of onion and curry bush leaves until soft.

Masukkan hirisan halia dan bawang putih. 

Add in slices of ginger and garlic.

Goreng hingga kuning keemasan. 

Fry until golden brown.

Ceduk ke dalam kari. 

Scoop into the prepared curry.

Sebatikan. 

Mix thoroughly.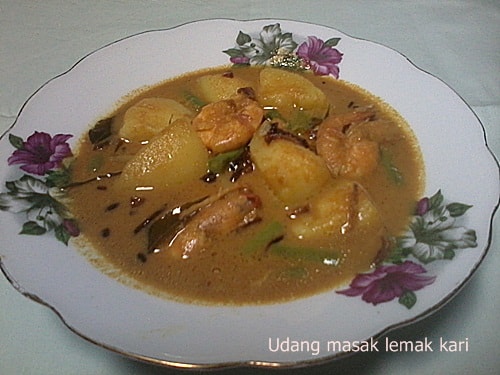 Alhamdulillah…..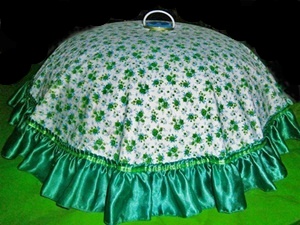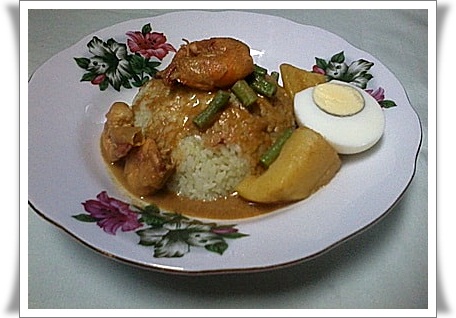 Untuk dimakan dengan nasi putih atau nasi lemak.