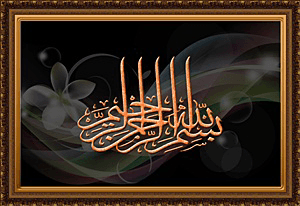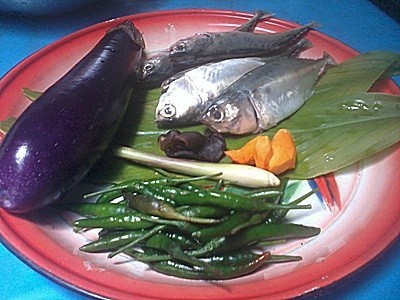 Bahan-bahan yang diperlukan. Ingredients required.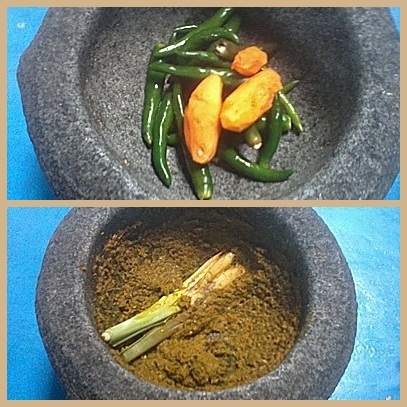 Tumbuk lumat cili padi dan kunyit hidup. 

Pound finely small chillies and fresh turmeric.

Titik sebatang serai. 

Crush 1 stalk lemongrass.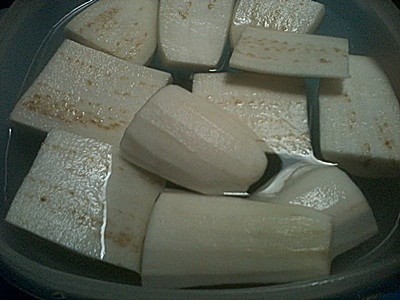 Kupas terung dan hiris setebal 1 sm. Peel the brinjal and cut into 1 cm slices.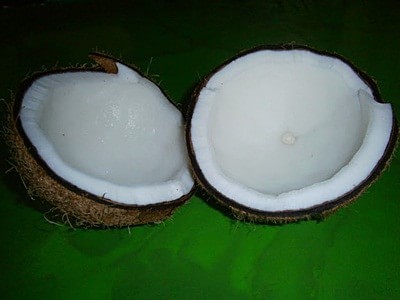 Dapatkan dari 1 kelapa, 1 kole santan pekat dan 1 liter santan cair. Abstract from 1 coconut, 1 mug thick coconut milk and 1 L thin coconut milk.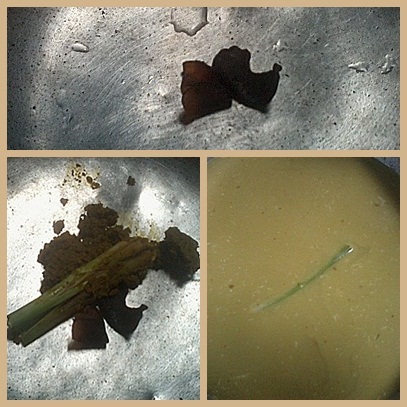 Masukkan ke dalam periuk, 2 keping asam gelugur, serai dan cili tumbuk dan santan cair. Didihkan. In a cooking pot, put in 2 small pieces of Malabar tamarind, lemongrass and pounded chillies and thin coconut milk.Bring to the boil.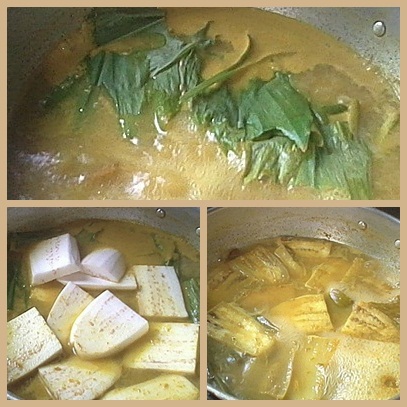 Bila kuah mendidih, masukkan hirisan 2 helai daun kunyit. 

When the gravy boils, put in pieces from 2 turmeric leaves.

Masukkan hirisan terung. 

Add in slices of the brinjal.

Masak hingga terung lembut. 

Cook til the brinjal softens.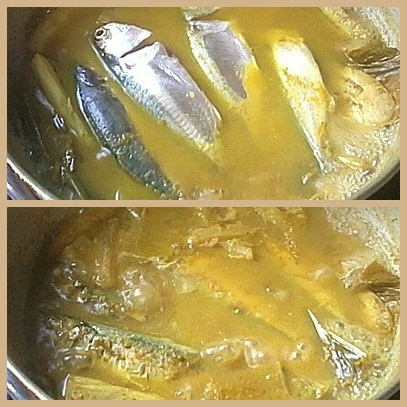 Masukkan ikan dan biar sehingga ikan masak. Masukkan garam secukup rasa.Masukkan santan pekat dan timbuk kuah supaya santan tak pecah minyak. Add in the fish and cook further til the fish are cooked. Add salt to taste. Add in thick coconut milk and stir a little and don't let the coconut milk disperses.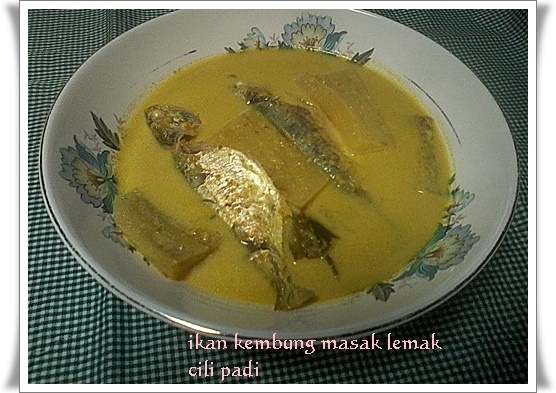 Alhamdulillah…….