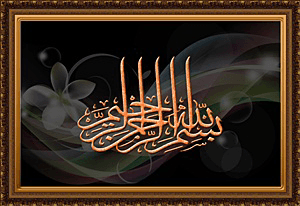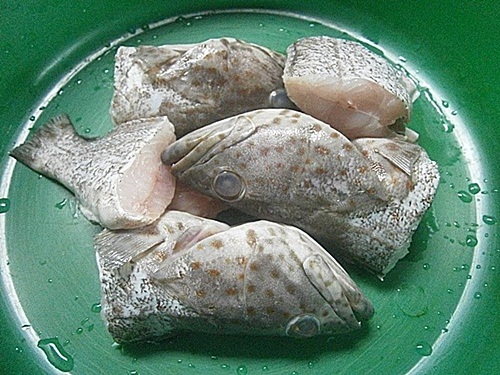 Siang dan cuci bersih ikan kerapu. Kredit kepada Blog Malaysian Fish Hunter. Kemudian katam-katamkan.Cut and wash clean some groupers(use about 5 pieces).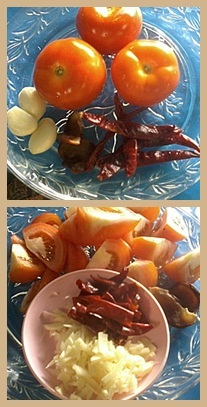 Bahan-bahan yang diperlukan untuk sup tomato : 5- 7 biji cili kering,3 ulas bawang putih, 3 keping kecil asam gelugur dan 3 biji tomato. 

The ingredients required for the soup : 5- 7 dried chillies, 3 pips garlic, 3 small pieces of Malabar tamarind and 3 tomatoes.

Potong kesemua bahan-bahan yang diperlukan kecuali asam gelugur. 

Cut up all the ingredients except for the Malabar tamarind.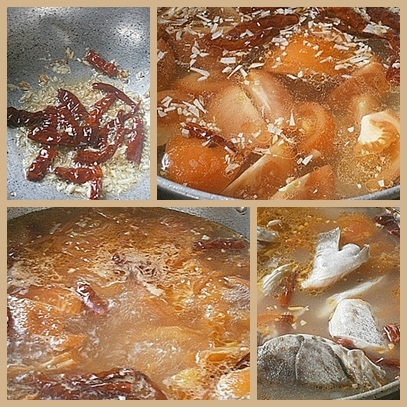 Tumis bawang putih dan cili kering hingga kuning keemasan. 

Fry chopped garlic and dried chillies til golden brown.

Masukkan air, hirisan tomato dan asam gelugur. 

Add in water, slices of tomatoes and Malabar tamarind.

Rebus hingga tomato hancur. 

Boil until all the tomatoes disintegrate.

Masukkan kerapu dan biar ia masak.Masukkan garam secukup rasa. 

Add in the grouper and let it cooked through.Add in salt to taste.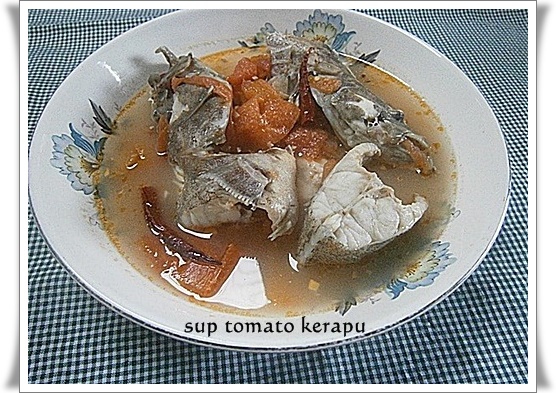 Alhamdulillah…..  Alhamdulillah…..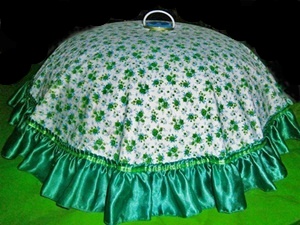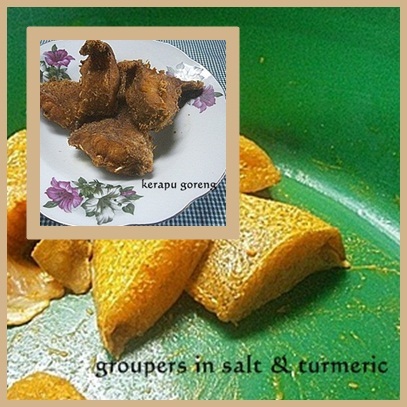 Kerapu goreng garam kunyit. Fried groupers coated with salt and turmeric powder.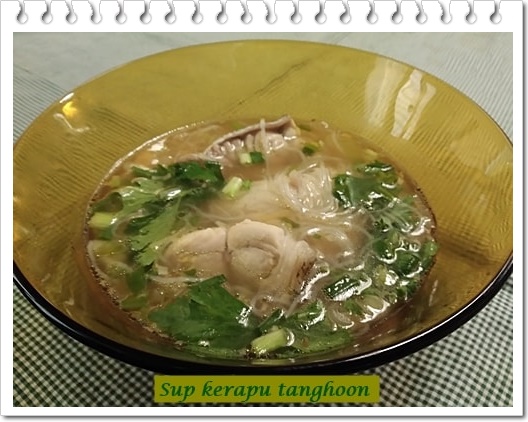 Sup kerapu tanghoon/soohoon ringkas tapi sedap 😋. Tumis hirisan bwg putih, bwg besar dan halia hingga kuning keemasan. Masukkan air, serbuk lada sulah dan sedikit sos tiram,didihkan. Masukkan ketulan ikan kerapu dan biarkan hingga masak. Masukkan tanghoon dan biarkan hingga kembang. Masukkan garam secukup rasa. Padamkan api. Tabur hirisan daun sup dan daun bawang.