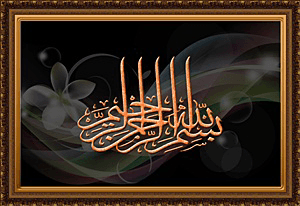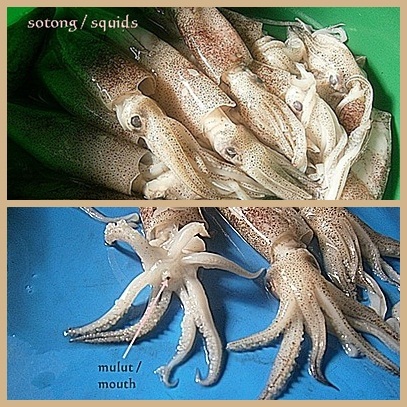 Sotong segar dari pasar.  Squids bought from the wet market.
Sotong goreng bunga. Fried floral squids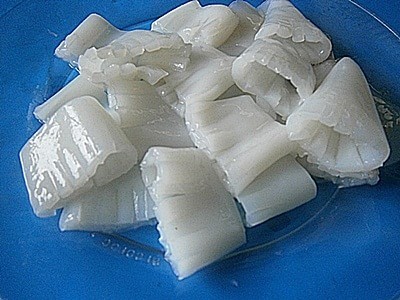 Potong bulat sotong yang telah dibersihkan.Hiris memanjang di sekeliling potongan sotong. Cut the squids into rings and make slits all around the rings.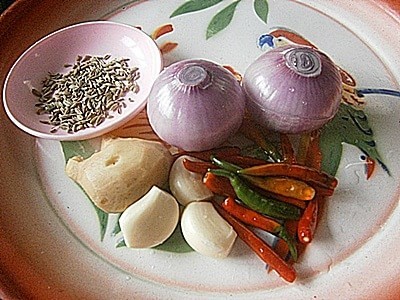 Sediakan bawang putih,halia dan jintan manis untuk ditumis. Get ready some pips of garlic,ginger and 1 tsp of fennel seeds.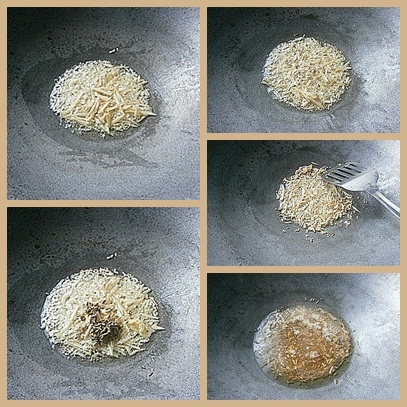 Tumis bawang putih dan halia.

Fry chopped garlic and sliced ginger.

Masukkan jintan manis. 

Add in fennel seeds.

Goreng hingga kuning keemasan. 

Fry till golden brown.

Masukkan air asam jawa,gula dan garam secukup rasa. 

Add in tamarind juice, salt and sugar to taste.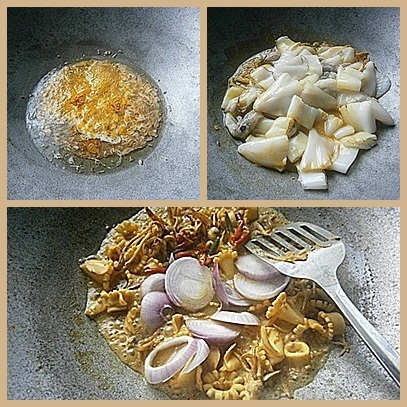 Masukkan serbuk kunyit dan biarkan ia mendidih dan pekat. 

Add in turmeric powder and let it boils and thickens.

Masukkan sotong. 

Add in the squids.

Besarkan api supaya kuah cepat kering tetapi sotong tidak terlebih masak. Bila hampir kering masukkan hirisan bawang besar dan cili padi. 

Maximise the fire so that the gravy will dry up fast without over cooking the squids. 

When the gravy almost dries up add in slices of onions and small chillies.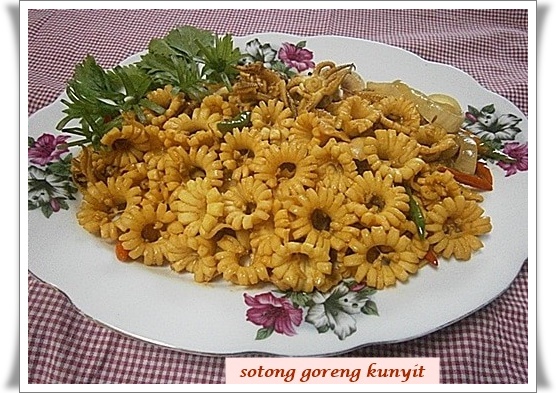 Thanx to Fiza who had assisted. Alhamdulillah….. it's ready. Terima kasih kepada Fiza yg.telah membantu.  Alhamdulillah….. dah siap.