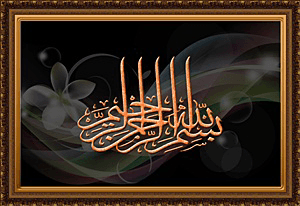 Ikan siap disiang di market. Selamaaat…….satu kerja.   الحمد لله
Kukus saja ikan ni…….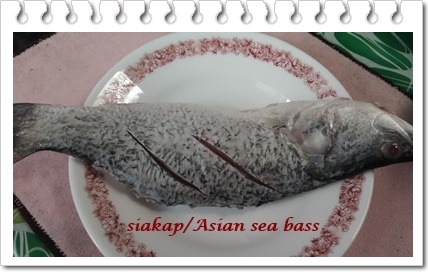 Cuci bersih ikan dan kelar2 di kedua belah badannya.Lumur sedikit garam di kedua2 belah. Wash clean the fish (Asian sea bass) and make slits on both sides of the body. Rub both sides with a small amount of salt.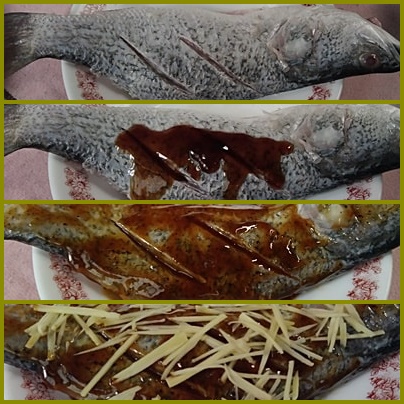 Lumur kedua belah dengan tepung jagung. 

Rub on both sides of the fish with some corn flour.

Masukkan 3 cb sos tiram.

Add 3 tbsp of oyster sauce.

Lumurkan sos lada hitam secukupnya(di kedua2 belah). 

Coat with a generous amount of black pepper sauce(on both sides).

Hiris nipis2 1 1/2 inci halia dan tabur di bwh dan atas ikan. Sedia utk dikukus. 

Slice thinly 1 1/2 inch of ginger and sprinkle on the bottom and top sides of the fish. Ready to be steamed.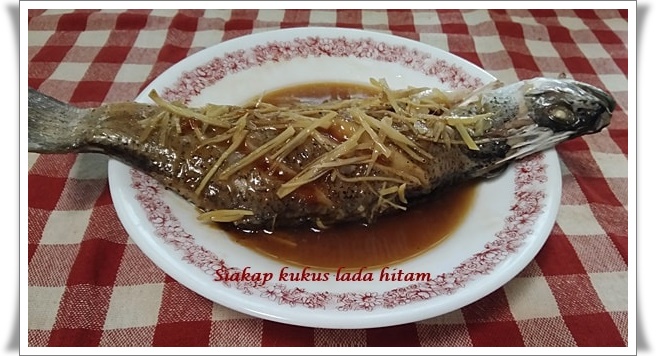 الحمد لله