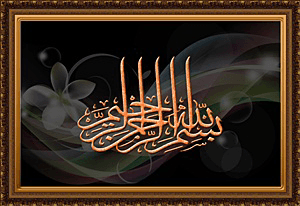 Ada sahabat keluarga minta tolong buat 'pulut cinta' katanya. Tu la… nasi kunyit dengan serunding ditekap dengan acuan hati. A family friend had asked for a favour… to prepare the meat floss to be taken with turmeric glutinous rice.
Maka kena pakat buat kerja ni. Serunding dan hiasan InsyaAllah kami yang siapkan dan pulut InsyaAllah Kak Fuziah uruskan. So gotta team up for this purpose. InshaAllah we'll prepare the meat floss and the deco and InshaAllah Sis Fuziah is set for the turmeric glutinous rice.
Rasa macam nak raya la pulak….. kata ahli2 keluarga.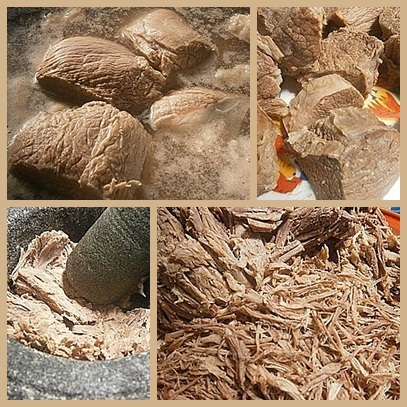 2 kg daging dipotong bongkah 2 inci dan direbus hingga empuk. 

Cut up 2 kg of beef into cubes of 2 in.measurements and boil the meat til tender.

Sejat daging untuk disiat2kan. 

Strain the beef and shred.

Tumbuk setiap bongkah daging secara kasar untuk memudahkan kerja menyiat. 

Pound coarsely each beef cube so as to ease shredding.

Sebahagian daging yang telah disiat dan yang belum disiat. 

Some of the shredded beef.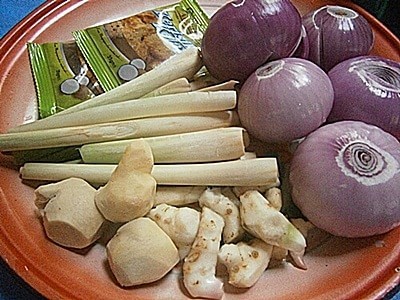 5 butir bawang besar, halia, lengkuas,serai dan kerisik. 5 Bombay onions, galangal, ginger,lemongrass and roasted coconut.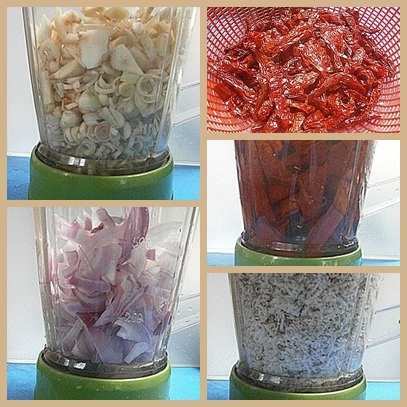 Mesin halus kesemua bahan2 di atas kecuali kerisik. 

Blend til fine all the above ingredients except for the roasted coconut.

Mesin berasingan bawang besar sebab bawang lebih lembut. 

Blend separately the onions cos they're softer.

2 genggam cili kering dibuang biji dan direbus sebentar.Biar ia kembang. 

2 handfuls of dried chillies,remove seeds and boil for awhile.Let it softened.

Mesin halus cili kering. 

Blend til fine the dried chillies.

Dapatkan santan pekat dan sedikit santan cair dari 3 biji kelapa. Mesin kelapa yang telah diparut dengan air untuk memudahkan perahan. 

Extract thick coconut milk and some thin coconut milk from 3 coconuts. Blend the grated coconut flesh with some water so as to ease extraction of coconut milk.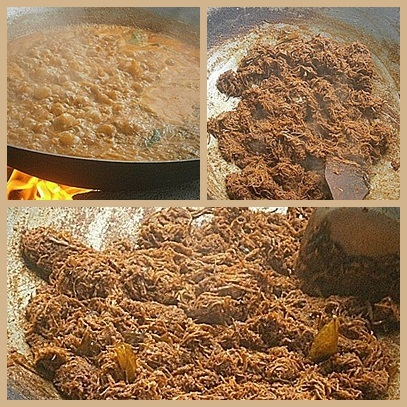 Masukkan siatan daging,air rebusan daging,santan,kesemua bahan2 yang telah dimesin,kerisik,2 ct serbuk kunyit, 5 helai daun limau purut ( disiat dua setiap helai), 3 helai daun kunyit (disiat besar),2 cawan gula dan 2 cb garam  dalam sebuah kuali besar dan rebus hingga kering.  

Add the shredded beef , the beef stock, coconut milk, all the blended ingredients,roasted coconut,2 tsp of turmeric powder, 5 kaffir lime leaves (tear each leaf into half),3 turmeric leaves (tear into big pieces),2 cups sugar and 2 tbsp salt  in a big wok and boil until it dries up.

Bila telah kering perlahankan api dan kacau hingga serul.Buang daun limau purut dan daun kunyit yang telah kering. 

Slow down the fire and stir until it turns into floss.Remove the kaffir lime leaves and the turmeric leaves.
Alhamdulillah…..