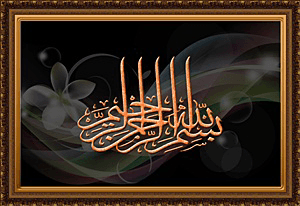 Cara Popeye dan sesetengah orang makan bayam tidak sama.
The ways Popeye and some other guys take their spinach are  different.
Tumis bawang putih. 

Fry garlic.

Masukkan air dan ubi keledek. 

Pour in water and add sweet potatoes to it.

Bila keledek dah hampir empuk masukkan udang dan hirisan cili kecil.Biar mendidih.Masukkan garam secukup rasa.

When the sweet potatoes are almost cooked, add in fresh prawns and sliced small chillies.Let it boils.Add in salt to taste.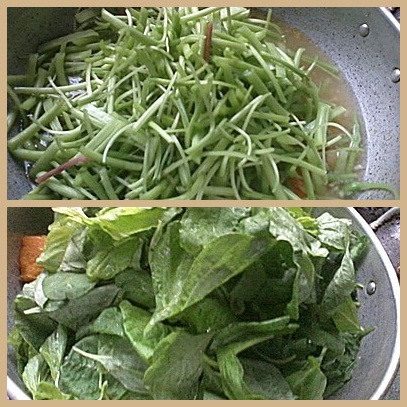 Masukkan batang bayam dulu. Put in the spinach stalks first.
Masukkan daun pula.Kacau sebentar dan tutup api.Untuk kekalkan sayur hijau jangan tutup periuk ketika masakan masih panas. 

Add in the leaves.Stir awhile and turn of the stove.To maintain the green of the vege,don't cover the pot when it's still hot.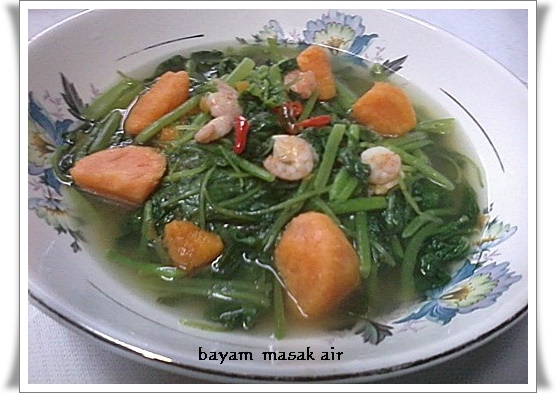 Alhamdulillah….. Alhamdulillah…..