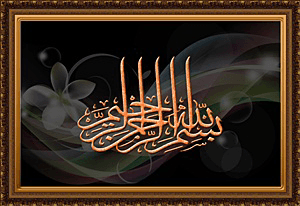 Buat sate sendiri nampaknya.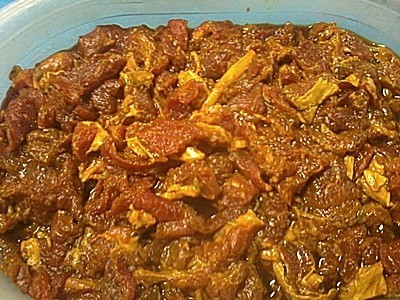 Daging dipotong nipis2,sejat airnya dan diperap  dengan serbuk kunyit,jintan manis(tumbuk sedikit),garam dan gula merah. Perap semalaman dlm peti ais. Slice beef thinly, drain excess liquid and marinade (overnight in the fridge) with turmeric powder, fennel seeds(slightly pounded), salt and muscovado sugar.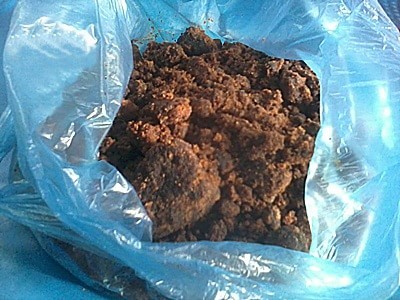 Gula merah ni rasa masin sikit, jadi kenalah berhati2 bila nak campur garam  ke dalam daging. This muscovado sugar is a bit salty, therefore got to be careful in adding salt to the meat.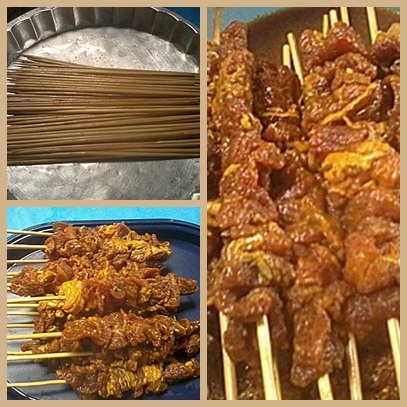 Lidi2 sate direndam dengan sedikit minyak masak. 

The 'sate' (satay) sticks are presoaked with cooking oil.

Cucuk daging pada lidi sate.Buang air berlebihan. 

Thread the 'sate' sticks with the marinated meat.Get rid any excess liquid.

Simpan kembali ke dalam peti ais jika tak mau dibakar lagi. 

Put back in the fridge should we decide to grill later.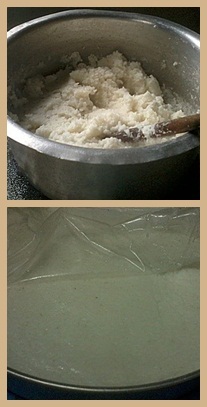 Sediakan nasi impit. Prepare 'compressed' rice.
Bakar sate di atas bara api supaya daging dapat masak dengan elok. Grill the 'sate' over charcoal embers.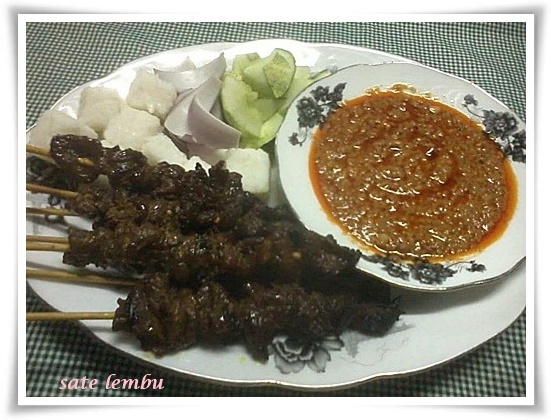 Alhamdulillah….. the set is ready. 'Sate'is also best taken with mashed potatoes.  Alhamdulillah….. satu hidangan telah siap. Sate sedap juga dimakan dengan kentang putar/'mashed potatoes'.