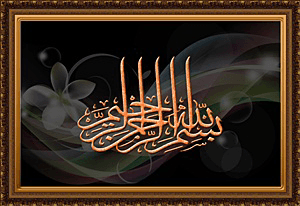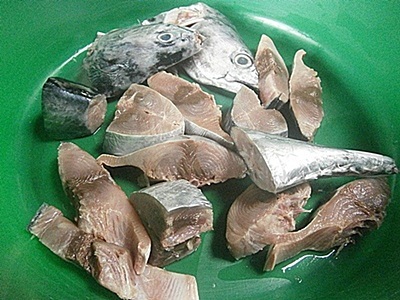 Ikan kayu ni memang siap dipotong di pasar, cumanya kita boleh potong kecil-kecil lagi di rumah. This tuna had been cut up into pieces at the market and we can further cut it into smaller sizes.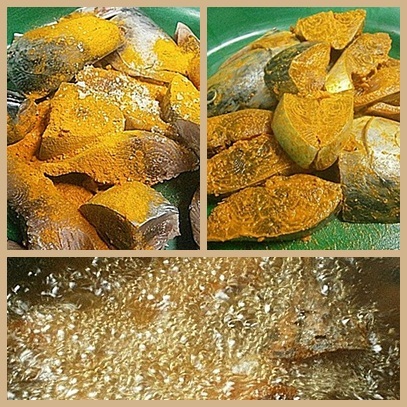 Masukkan garam kunyit. 

Add in salt and turmeric powder.

Gaul rata. 

Coat the fish thoroughly.

Goreng ikan dalam minyak panas tapi jangan sampai garing sebab kalau garing memang makan kayu. 

Deep fry the fish in hot oil but don't let it be too brownish coz the flesh will hardened with long frying .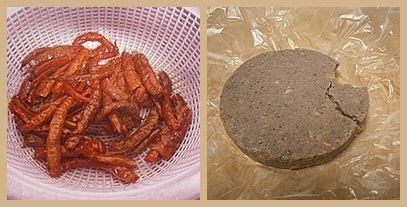 1 1/2 genggam cili kering dibuang biji dan direbus sebentar. 

1 1/2 handfuls of dried chillies,remove seeds and boil for awhile.

Secubit belacan,dimesin dengan cili kering. 

A pinch of prawn paste to be blended with the dried chillies.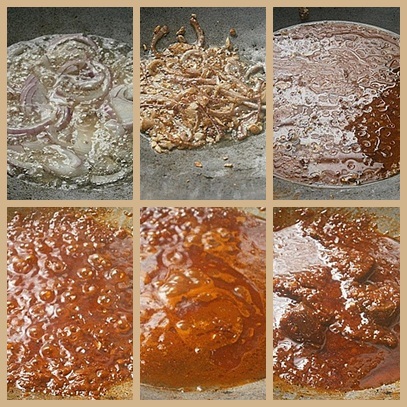 Tumis hirisan sebiji bawang besar hingga lembut. 

Fry slices of an onion til soft.

Masukkan bawang putih(3 ulas) yg dicincang dan goreng hingga perang. 

Add in chopped garlic (3 pips) and fry til golden brown.

Masukkan cili mesin. 

Add in blended chillies.

Goreng hingga cili betul-betul masak. 

Fry until the chillies are thoroughly cooked.

Masukkan sedikit air asam jawa dan biar hingga kuah pekat. 

Add in a little tamarind juice and cook further til the gravy thickens.

Masukkan ikan(6 ketul),sedikit gula dan garam secukup rasa.

Add in the fish(6 pieces), a little sugar and salt to taste.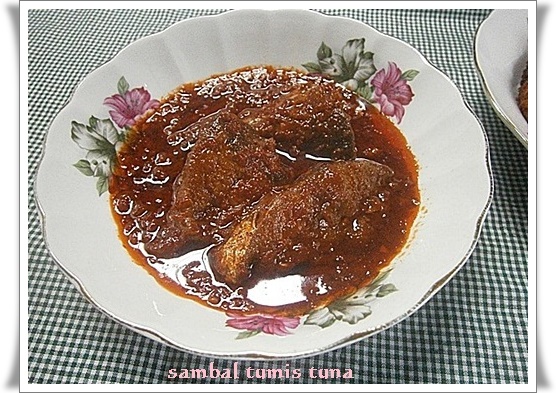 Alhamdulillah ….. it's done.  Alhamdulillah….. dah siap.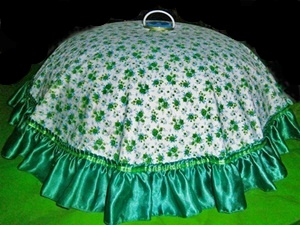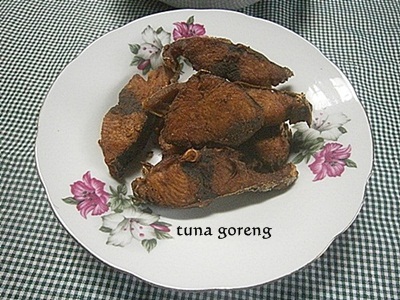 Ikan kayu goreng garam kunyit. Fried tuna in salt and turmeric powder.