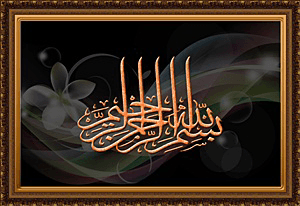 Cadang tu nak buat bihun sup. Teringat resepi sambal kicap yang diberi Kak Umi Parit Buntar.
This recipe was given by a friend,sis Umi.This hot soy sauce is to be taken with vermicelli noodle soup.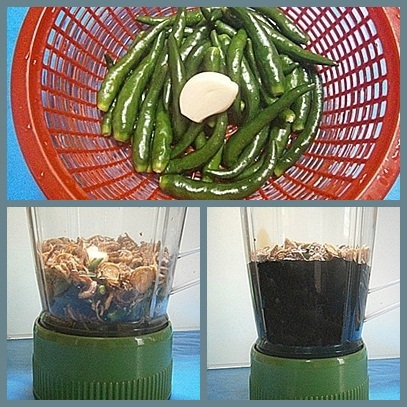 1 genggam cili padi dan seulas bawang putih. 

1 handful of small chillies and 1 pip garlic.

Masukkan ke dalam mesin pengisar,cili padi,bawang putih dan 1 genggam bawang goreng. 

In  a blender, put in the chillies,garlic and 1 handful of fried shallots.

Masukkan 1 botol kecil kicap manis.Kisar. 

Add in 1 small bottle of sweet soy sauce.Blend.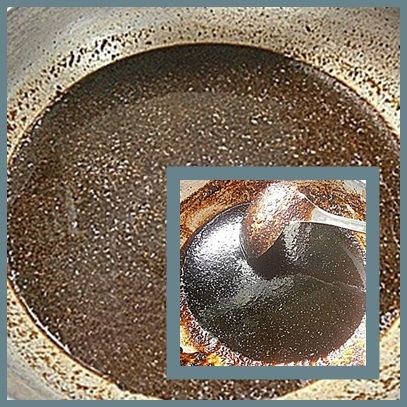 Tuangkan bahan2 yang dikisar ke dalam periuk dan masak dengan api kecil sehingga cili benar2 masak dan kuah menjadi pekat. 

Pour the blended ingredients into a pot and cook over small heat til the chillies are thoroughly cooked and the gravy thickens.

Masak hingga kuah pekat. 

Cook until the gravy thickens.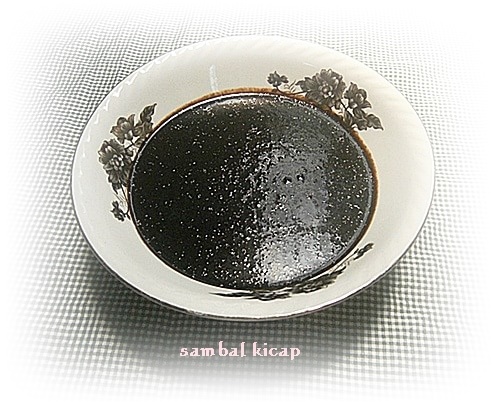 Alhamdulillah…..  Alhamdulillah…..