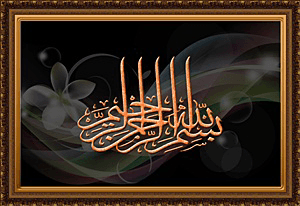 Bayam merah / Red spinach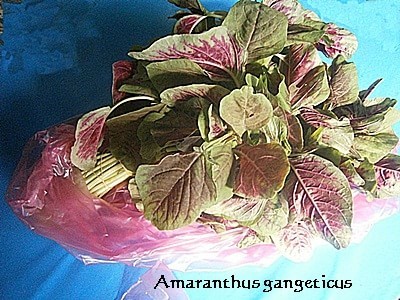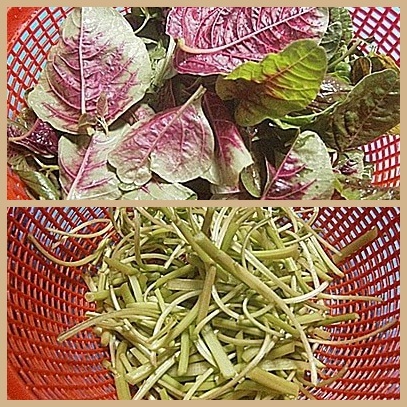 Basuh bersih sayur bayam dan asingkan daun dan batang. Wash clean the spinach and separate the leaves and stalks.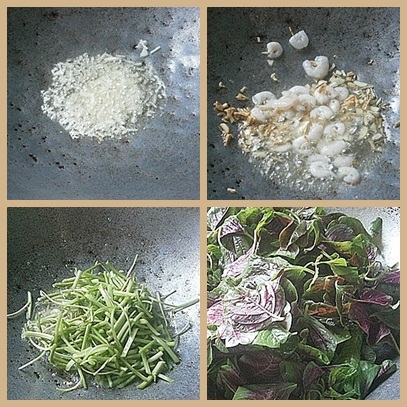 Tumis sedikit bawang putih.  

Fry some garlic in hot cooking oil.

Masukkan udang hidup dan goreng sebentar.Masukkan sedikit air dan garam . 

Add some fresh prawns and fry for awhile.Add in some water and salt to taste.

Masukkan tangkai dan batang bayam dulu. Kacau sebentar.  

Add in the stalks first.Stir awhile.

Masukkan daun dan kacau sebentar . 

Add in the leaves and stir awhile.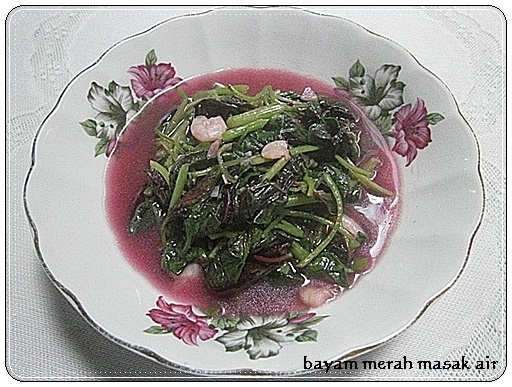 Alhamdulillah…it's naturally coloured,nutritious and delicious.Rich in vitamin A,B6,C and K  and minerals.  Alhamdulillah… sayuran ni mempunyai rona asli yang menarik,berkhasiat dan sedap.Ia kaya dengan vitamin A,B6,C dan K dan garam galian.