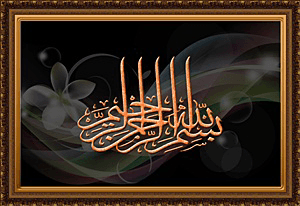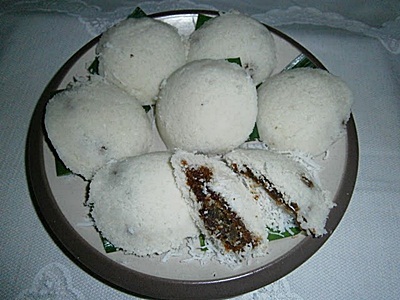 Bukan buat sendiri…..belii.. Peniaga mengguna sejenis pengukus khas utk.putu piring. Bahan2: tepung beras yg.dilembapkan,gula merah dan kelapa.Nama putu piring sebab acuan dia macam piring kot… Didn't prepare these myself ….purchased…  The seller had used a special steamer for these cakes. Ingredients : dampened rice flour,muscovado sugar and grated coconut..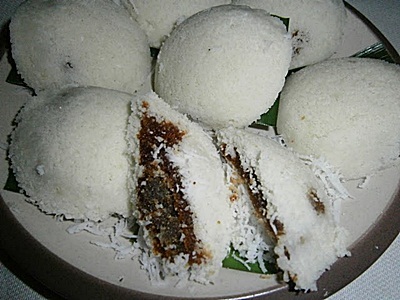 50 sen sebutir.Bolehlah tu..nyoq segar,bukan yg.hampas dlm.sesetengah kuih di pasaran.  50 sen a piece.Reasonable enough…fresh coconut,unlike some in the market, where the coconut milk had been extracted first from these grated coconut.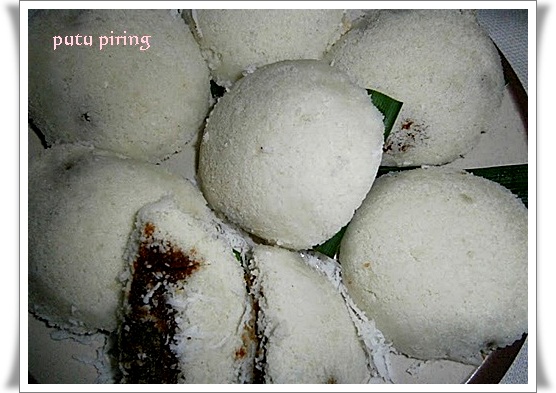 Alhamdulillah.Peniaga yg.jujur.Sedaaap…..  Alhamdulillah.. this seller is sincere. Delicious..
–♥–