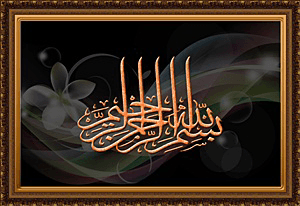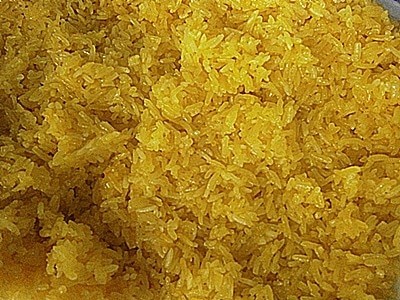 Pulut kuning/nasi kunyit disediakan oleh Kak Fuziah. Turmeric glutinous rice was prepared by Sis Fuziah.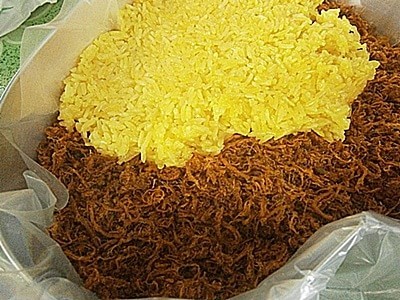 Alas loyang dengan plastik. Buat lapisan pertama dengan pulut (padatkan pulut seperti membuat pulut serimuka).Lapisan kedua dengan serunding.Lapisan ketiga dengan pulut (kesemuanya : 3 lapisan pulut dan 2 lapisan serunding. Place a plastic sheet to cover the base and sides of the mould. Make the first layer with glutinous rice(firmly pressed). Second layer with meat floss.The third layer with glutinous rice (altogether : 3 layers of glutinous rice and 2 layers of meat floss).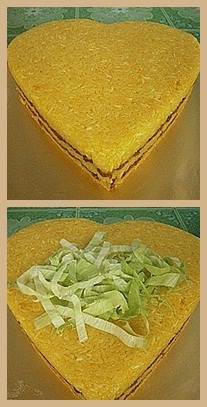 Telangkupkan pulut ke atas papan kek. 

Turn over the glutinous rice on a cake board.

Mulakan hiasan dengan sayur salad dan sebagainya. 

Start off with iceberg lettuce and so on.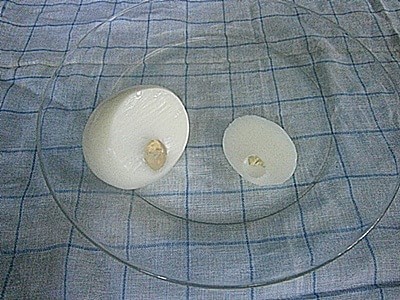 Telur untuk dijadikan arnab. An egg to form a bunny rabbit.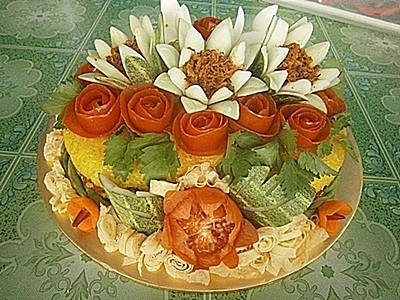 Dari arah belakang yang hampir siap. From the back view,almost completed.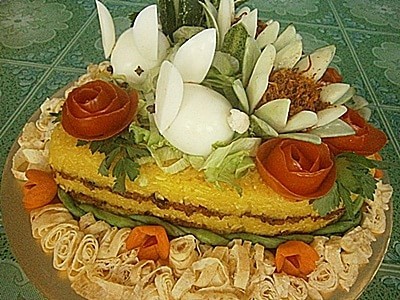 Pandangan sisi. Side view.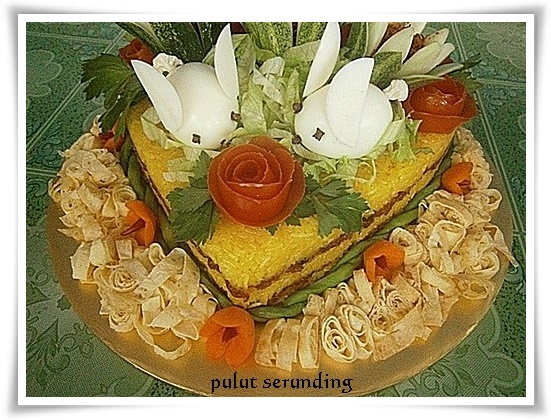 Alhamdulillah…..  a task accomplished. Thanks so much to Sis Fuziah and Fiza for their helping hands. The idea for making this delicacy came from Blog Citarasa Wan.  Alhamdulillah….. terlaksana satu tugas. Terima kasih kepada Kak Fuziah dan Fiza yang banyak membantu.Ide untuk membuat pulut kuning ni didapati dari Blog Citarasa Wan