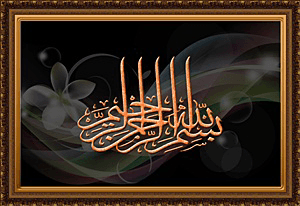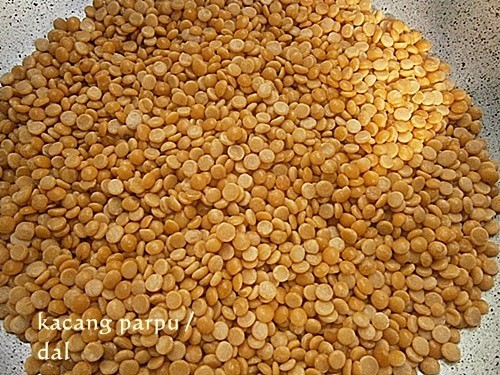 Basuh bersih 600 g kacang parpu (mcm basuh beras) dan sejat.Wash clean 600 g of dhal and strain in a colander.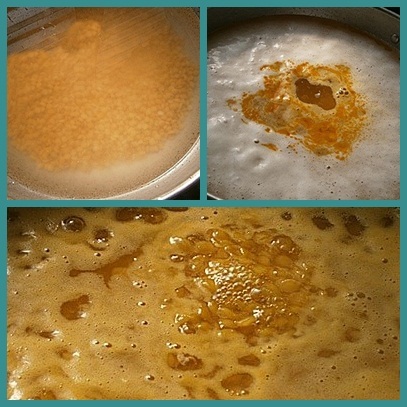 Rebus hingga hampir hancur kesemuanya. 

Boil until all the dhal almost disintegrate

Masukkan 1 ct serbuk kunyit dan 2~3 hirisan halia.Teruskan merebus. 

Add in 1 tsp of turmeric powder and 2~3 slices of ginger.Continue boiling.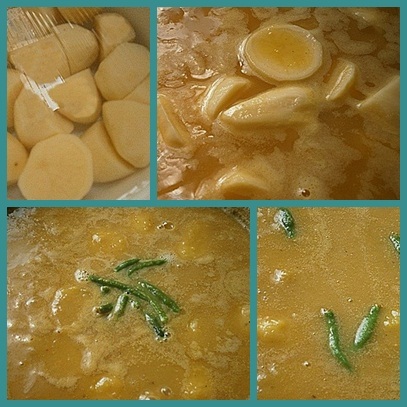 Kupas dan potong ubi kentang,ikut saiz yang kita suka. 

Peel and cut potatoes according to the size that we prefer.

Bila parpu sudah hancur,masukkan hirisan ubi kentang.

When the dhal have disintegrate,add in the sliced potatoes.

Bila ubi telah empuk,masukkan cili padi dan garam secukup rasa.

When the potatoes have thoroughly cooked,add in small chillies and salt to taste.

Kacau dan tutup api.Kuahnya kena pekat. 

Stir awhile and turn off the stove.The gravy should be thick.
Sementara itu sediakan bahan2 untuk tumis darat.Get ready ingredients to be fried separately.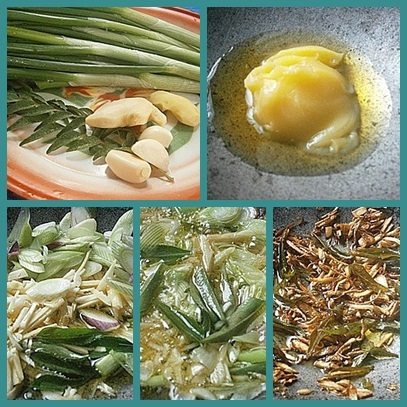 Kalau tak ada daun kari pun tak pa,sebab bengali tak guna daun kari pun.

We can do without the curry leaves.

Masukkan 3 cb minyak sapi ke dalam kuali panas.Inilah yang akan mewangikan masakan. 

Put in 3 tbsp of ghee in a heated wok.This will give the dish its aroma.

Tumis hirisan halia, bawang putih,daun kari dan hirisan pangkal daun bawang. 

Fry sliced garlic,ginger,curry leaves and slices of the thicker ends of the spring onions.

Goreng hingga kuning keemasan. 

Fry til golden brown.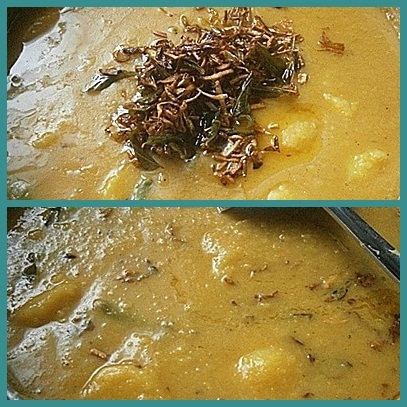 Tuangkan bahan2 tumis darat ke dalam periuk parpu. 

Pour the fried ingredients into the dal mixture.

Kacau rata dan tutup periuk. 

Mix thoroughly and cover the pot.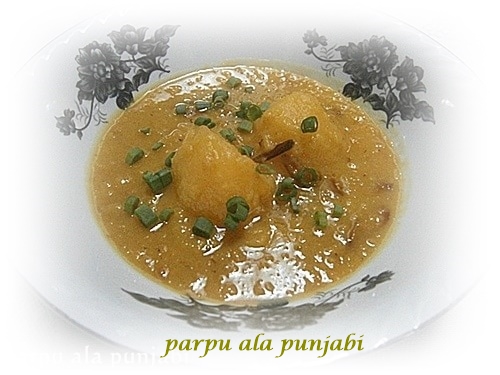 Alhamdulillah ….. hidangkan dengan nasi,capati atau roti bersama papadom. Alhamdulillah….. serve it with rice,chapati or bread together with pappadoms.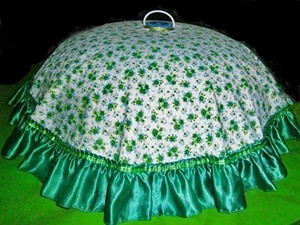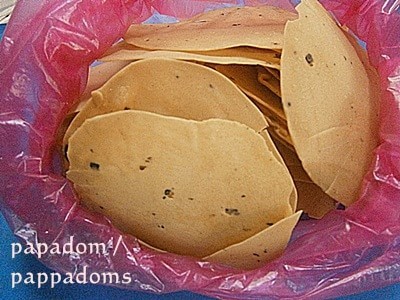 Papadom yang dibeli (ikut timbang) dari kedai runcit mamak.These are pappadoms bought (break loose) from an Indian Moslem grocery.