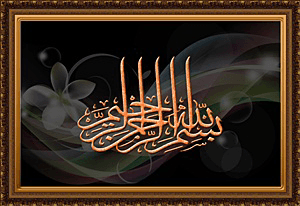 Herbal rice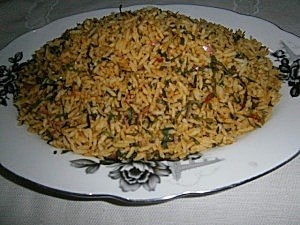 Resepi drp.kakak ipar (postmistress tu pandai masak,tu la suami dan anak2 tak kurus kering, he he he ) Recipe fr.sis.in law. (that postmistress is a fabulous cook,that's why she doesn't have any skinny family member,lol)
Bahan2 / Ingredients: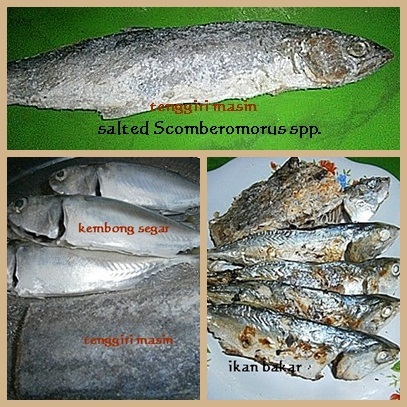 1 hiris tenggiri masin.

A slice of salted fish.

Ikan kembung / kembung segar dan ikan masin. 

Fresh mackerel and salted fish.

Bakar kedua2 jenis ikan dan tumbuk lumat. 

Grill the 2 types of fishes and pound finely the flesh.
Sebahagian dari ulam2. 
Some of the herbs used.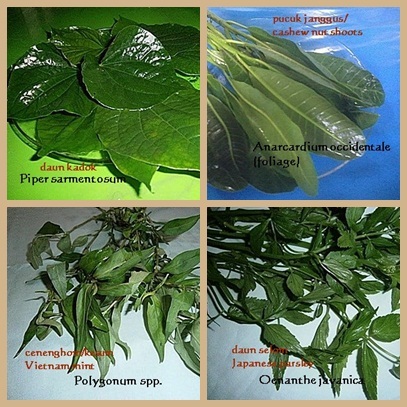 Daun kaduk dihiris halus.

 

Finely shred the wild betel leaves.

Pucuk janggus dihiris halus

.

Finely shred shoots of cashew nuts.

Daun cenenghom/kesum dihiris halus. 

Finely shred the Vietnam mint.

Daun selom dihiris halus.

Finely shred the Japanese parsley.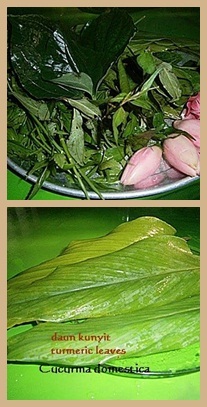 Daun kunyit dan bunga kantan juga dihiris halus seperti ulam-ulam yg lain. Finely shred turmeric leaves and torch gingers like other leaves.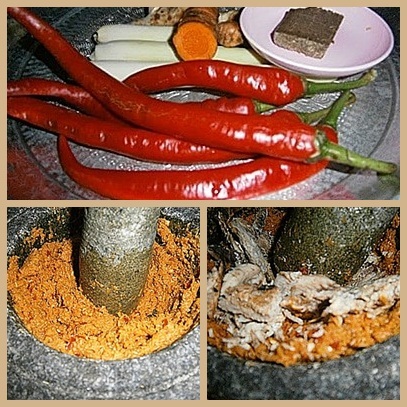 Bahan2 untuk ditumbuk halus. 

Ingredients to be pounded.

Tumbuk lumat.Tambah bawang besar dan sedikit kerisik. 

Pound finely.

Add in onions and some roasted grated coconut flesh.

Masukkan isi ikan dan tumbuk hingga lumat.  

Add in the fish meat and pound further till fine.

Dalam sebuah talam besar campurkan semua bahan2 dengan nasi.Gaul hingga sebati.Masukkan garam jika perlu. In a large tray,add together all the ingredients with cooked rice.Mix thoroughly.Add in salt if required.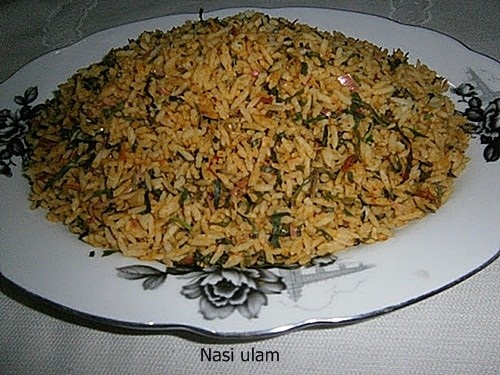 Alhamdulillah….. dah siap