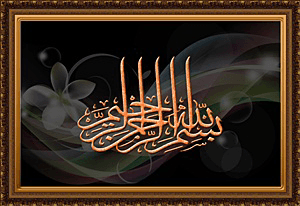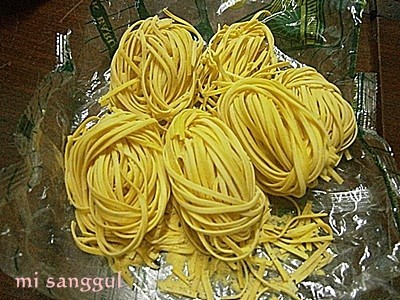 Mi sanggul ni ialah sejenis mi kering yg dikenali dalam masyarakat Cina.  This is a kind of dried noodles popular among the Chinese.The strands of noodles are coiled up like a bun.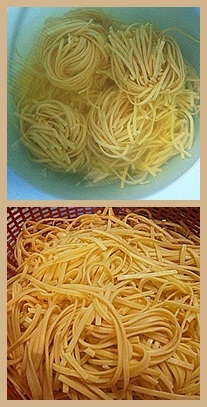 Rendam dulu mi sanggul kering dalam air. 

Soak the dried noodles in water.

Bila mi telah kembang,sejatkan. 

When the noodles have plump up,strain them in a colander.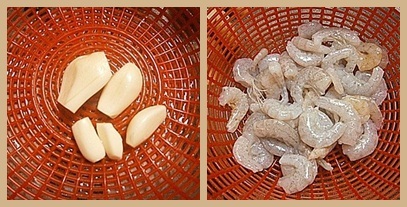 Beberapa ulas bawang putih.

Pips of garlic.

Sedikit udang hidup.

Some fresh prawns.
Cendawan butang dalam tin . 

Canned button mushrooms.

Hiris cendawan butang.

Slice the button mushrooms.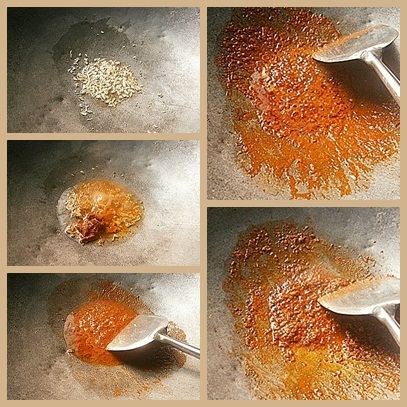 Panaskan kuali dan tumis bawang putih hingga kuning keemasan. 

In a heated wok, fry chopped garlic till golden brown.

Masukkan cili mesin/giling. 

Add in some chilly paste.

Kacau dan biarkan sehingga cili masak. 

Give a stir and let the chilly paste cooked through.

Biar sampai cili bertukar rona. 

Let the chilly changes to a darker shade.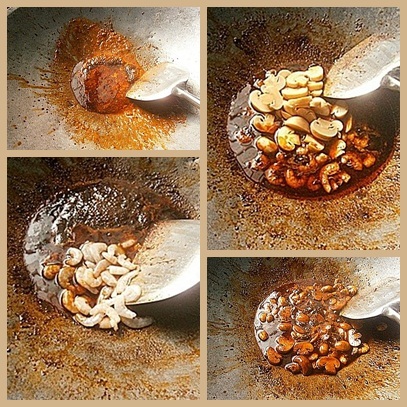 Masukkan kicap mi. 

Add in soy sauce for noodles.

Masukkan udang dan kacau. 

Add in prawns and stir.

Masukkan cendawan dan kacau lagi. 

Add in mushrooms and stir once again.

Biarkan sebentar.Tambah sedikit air. 

Leave it for awhile.Then add in some water.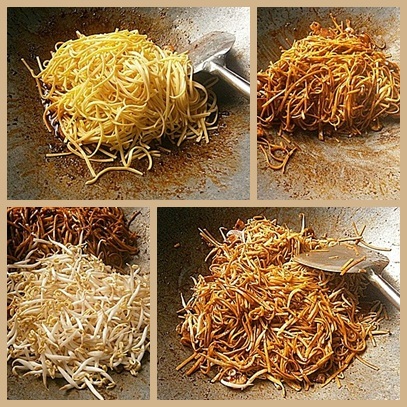 Masukkan mi sanggul. 

Add in the noodles.

Gaulkan mi dengan kuah. 

Mix well the noodles and the sauce.

Masukkan tauge dan kacau rata. 

Add in bean sprouts and mix well.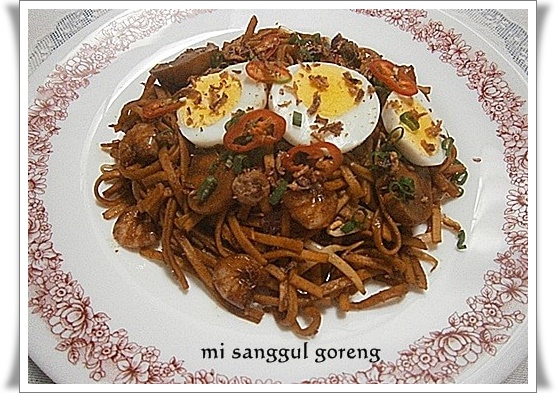 الحمد للَّه
Alhamdulillah…..