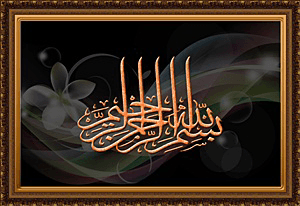 Biskut badam berjem.  Jam studded almond cookies
Macam lesung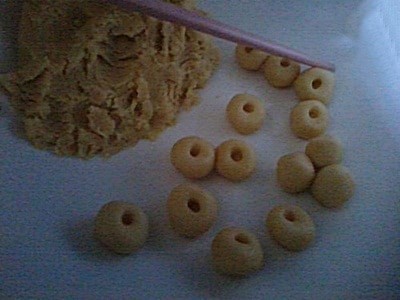 Bahan2 untuk adunan/Ingredients for the dough
275 g tepung gandum/

wheat flour

125 g mentega/

butter

75 g gula castor/

castor sugar

1 sudu teh/

teaspoon vanilla

1 biji kuning telur/

egg yolk
Cara membuatnya /Preparations
Pukul mentega dengan gula hingga kembang/

Cream butter and sugar till a bit fluffy.

Masukkan kuning telur dan pukul lagi / 

Add in egg yolk and beat further.

Masukkan vanila dan kacau /

Add in vanilla and stir.

Masukkan tepung dan gaul rata,tambah sedikit tepung jika adunan masih melekat di jari /

Fold in flour and mix thoroughly,add a little more flour should the dough still sticks to the fingers.

Bentuk adunan sebesar guli dan buat lubang di tengah2 dgn.mengguna hujung chopstick/

Form marble-sized balls and prick the centres with a chopstick to form holes for the jam.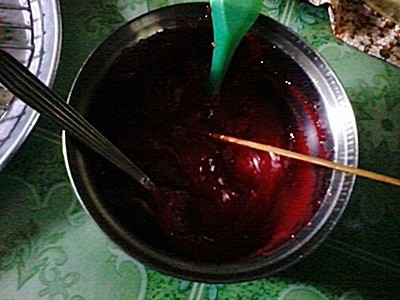 Guna jem perisa yang digemari. Jem perlu dikeringkan sedikit dengan memasaknya dengan api kecil.Kacau jem hingga pekat (agak2 boleh disapu pada biskut).Biskut boleh tahan lebih lama kalau jem tu kering begini. Use the jam of any choiced flavour. The jam ought to be thickened a bit over very low fire.This process too will ensure that the jam will be a bit dry and the cookies can be kept longer.
Untuk hiasan/For deco
1 biji telur putih /

egg white

Almond nibs
Jem/

jam
Celup bahagian atas bola2 berlubang ke dalam telur putih yg.dipukul.Kemudian celup ke dalam almond nibs. Dip the top parts of the balls in the beaten egg white.Then dip into the almond nibs.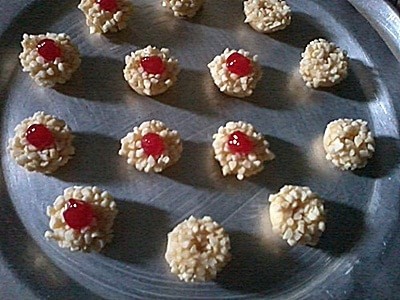 Minyakkan loyang dan atur biskut di atasnya/Grease a baking tray and arrange the cookies on the tray.
Isikan lubang2 biskut dengan jem/Fill the holes with jam.
Panaskan oven(api bawah saja) dan bakar pada suhu 140 darjah Celsius selama 25 minit/Bake in a preheated oven(bottom heat only) at 140 degree Celsius for 25 minutes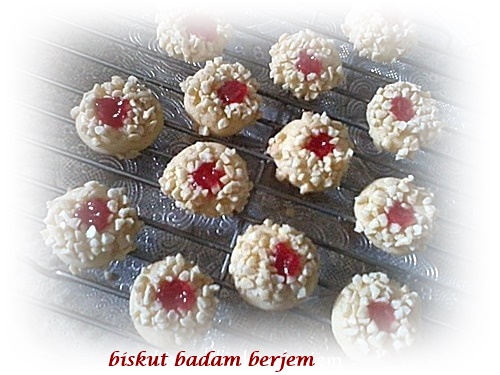 Sejukkan di atas radai / Cool the cookies on a wire rack.