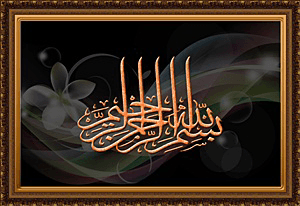 Ikan pari. Stingray / common stingray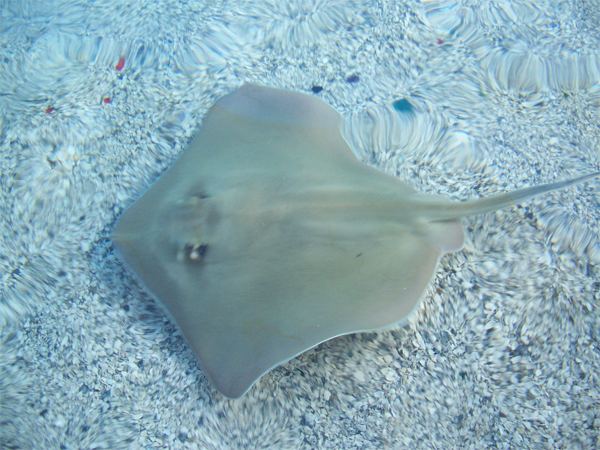 Ikan pari yang dijual di pasar adalah dari jenis laut.Selalunya ikan pari yang besar2 tu dipotong2 siap. Most of the stingrays found in our Malaysian markets are of the marine type.Normally the big sized stingrays are sold in slices.
 — ♦ —
Resipi pari bakar / Roasted stingray
Kuah / gravy
1 genggam cili kering /

1 handful of dried chillies

1 inci halia /

1 inch ginger

5 ulas bawang kecil /

5 shallots

1 sudu kecil jintan manis (ditumbuk halus) /

1 teaspoon fennel seeds (finely pounded)

santan pekat dari sebiji kelapa /

thick coconut milk extracted from 1 coconut

gula dan garam secukup rasa /

salt and sugar to taste

1-2 hiris asam limau /

1-2 slices of lime

sedikit tepung gandum utk.memekat kuah /

some wheat flour to thicken the gravy
Cara membuat kuah /Method 
 Cili kering dibuang biji dan rebus sebentar /

Remove seeds of dried chillies and boil for while

Kisar cili kering,bawang kecil dan halia /

Blend the dried chillies,shallots and ginger

 Masak bahan2 yg.dikisar dan jintan manis hingga betul2 masak/

Cook thoroughly the blended ingredients and pounded fennel seeds (this may take some time)

Masukkan gula,garam dan santan /

Add in salt,sugar and coconut milk

Kacau kuah dan masukkan air asam limau /

Stir the gravy and add in lime juice

Bancuh sedikit tepung gandum dengan air dan campur ke dalam kuah /

Mix some flour with water and pour into the gravy
Catatan /NB 
Kuahnya mesti ada rasa masam2 manis/The gravy should taste a bit sweet and sourish
Persediaan /Preparations 
Tumbuk 6 biji bawang merah dengan 2 inci halia/

Pound finely 6 shallots with 2 inch ginger

Cuci bersih ketulan ikan pari dan sejat airnya /

Wash clean the slices of stingray and drain them

Lumur ketulan ikan dengan garam dan bawang merah dan halia /

Rub the fish with salt and the pounded shallots and ginger 

Perap lebihkurang 20 minit /

Marinate for about 20 minutes

Lumur ikan dengan kuah dan masukkan ke dalam dulang pembakar yg.telah dialas dengan daun pisang atau kepingan aluminium /

Coat the fish with the gravy and put in a baking tray lined with banana leaf or aluminium foil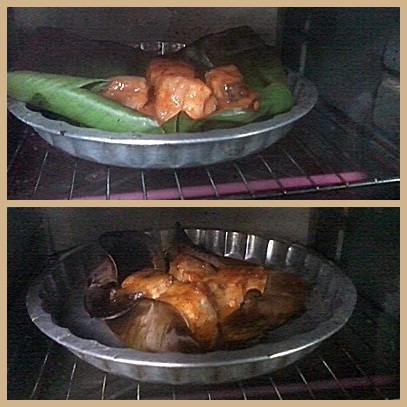 Bakar dalam oven (api atas dan bawah) pada suhu 170 darjah Celsius selama 30 minit atau hingga keperangan. Bake in a preheated oven(top and bottom heat) at 170 degree Celsius for 30 minutes or till golden brown.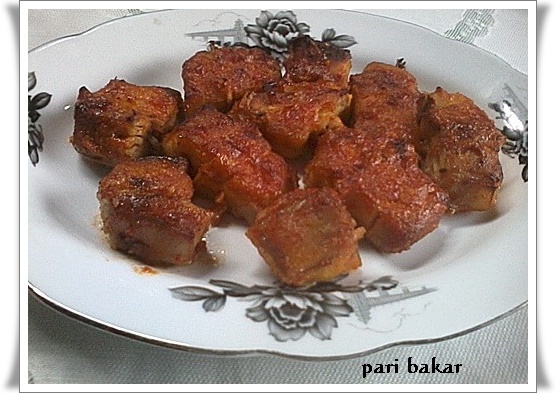 Alhamdulillah.Dah siap. Alhamdulillah.It's done.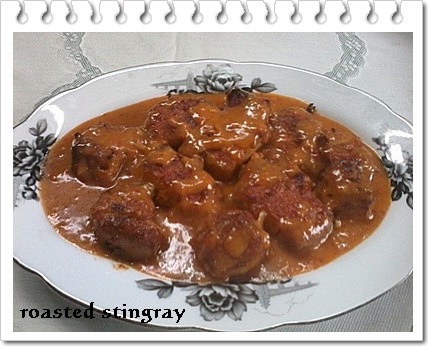 Boleh disiram dengan baki kuah di atasnya. We can also pour the remaining sauce over the fish.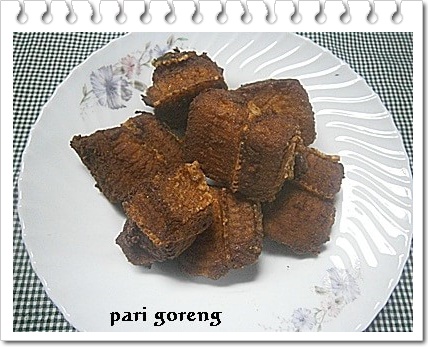 Pari goreng. Fried stingray.