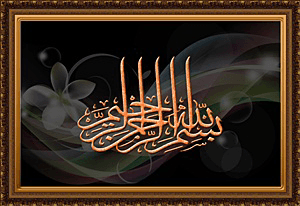 Kundur goreng kunyit sedap. Ala2 masakan India. The winter melon is delicious when stir fry it in turmeric powder,more to the Indian cuisine.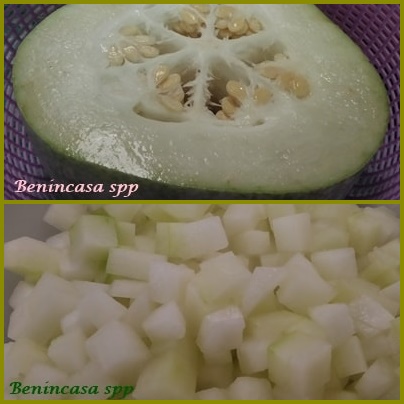 1 keratan melintang kundur(lebihkurang 2 inci tebal).

1 cross-section of the winter melon (approx.2 inch thick)

Potong dadu kundur tu. 

Cut the melon into small cubes.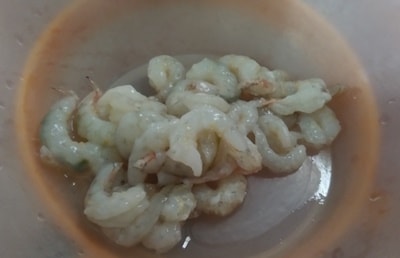 Sedikit udang hidup. Some fresh prawns.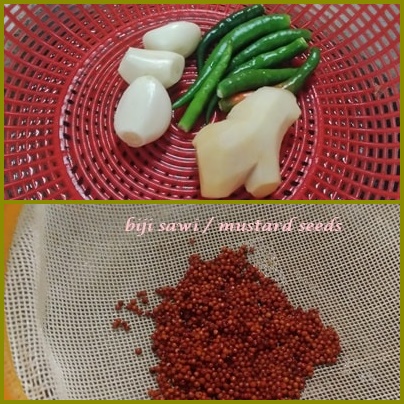 Hiris 1 1/2 inci halia, 3 ulas bwg putih dan 7 biji cili padi. 

Slice 1 1/2 inch ginger, 3 pips of garlic and 7 small chillies.

1 ct biji sawi. 

1 tsp of mustard seeds.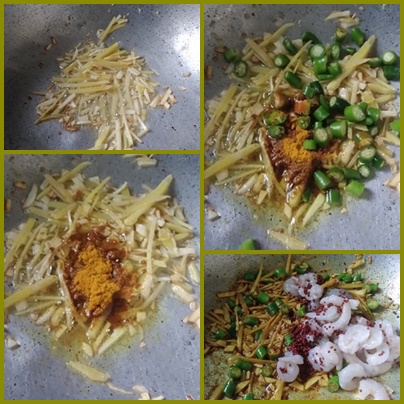 Tumis hirisan bwg putih dan halia dlm sedikit minyak masak (kalau guna minyak sapi, wangi lagi). 

Fry the sliced garlic and ginger in some cooking oil (more aromatic if the oil used is ghee)

Masukkan 1 ct serbuk kunyit dan kacau rata. 

Add in 1 tsp of turmeric powder and stir thoroughly.

Masukkan hirisan cili padi dan kacau hingga garing. 

Add in slices of the small chillies and fry until  a little crisp.

Masukkan udang,biji sawi dan sedikit air.

Add in fresh prawns,mustard seeds and some water.

Masukkan kundur dan tambah air dan biar hingga kundur masak. 

Add in the winter melon and some more water and let the melon cooks through.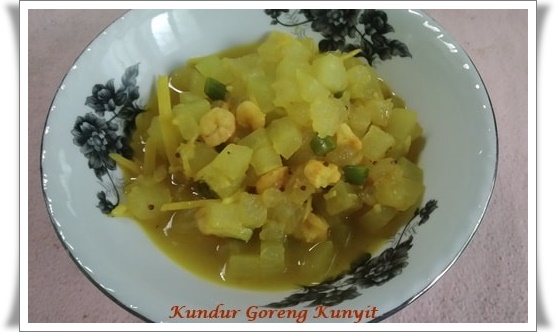 الحمد لله