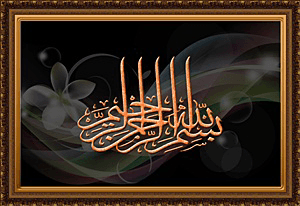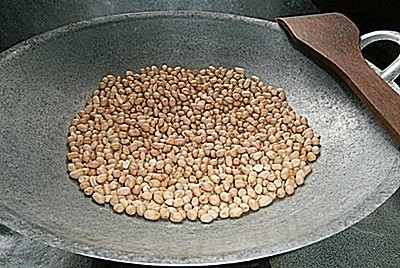 600 g kacang tanah digoreng tanpa minyak (sangai).  Fry without oil 600 g of groundnuts on lowest heat till cooked.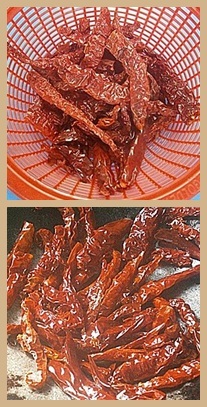 1 genggam cili kering dibuang biji dan dibasuh.  

1 handful of dried chillies,remove seeds and wash.

Goreng dengan minyak sedikit hingga kekuningan.Kemudian mesin dengan sedikit air.  

Fry with little oil on lowest heat till light brown.Then blend with some water.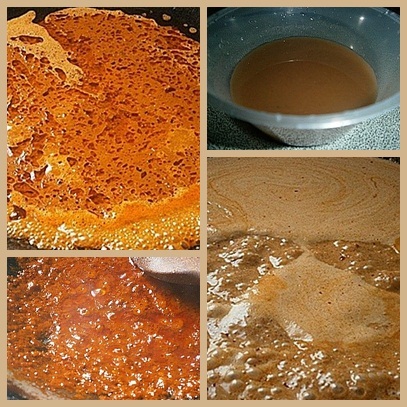 Panaskan minyak di dalam kuali dan masukkan cili mesin. 

Heat some oil in a wok and pour in the blended chillies.

Goreng sampai kering dan wangi. 

Fry till gravy thickens and aromatic

Tambah air asam jawa (sejemput asam jawa – kecil sedikit dr bola pingpong).Tambah sedikit lagi air .  

Add tamarind juice (from a lump of tamarind- a bit smaller than a table tennis ball.Add some more water.)

Masak sehingga kacang betul2 masak. Masukkan gula dan garam secukup rasa. 

Cook the gravy till the nuts are thoroughly cooked.Add salt and sugar to taste.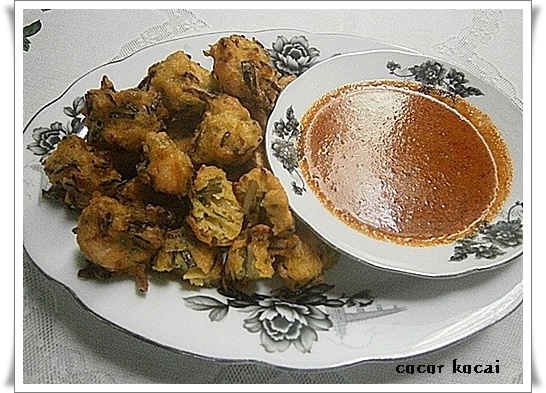 Kuah kacang dihidang bersama cucur . Peanut sauce to be served with fritters.
ﺍﻟﺤﻤﺪ ﻟﻠﻪ