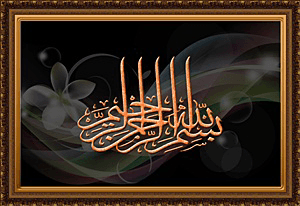 Semua ahli keluarga ada di rumah dan setuju hari ni makan kambing. Kambing masak korma ja,korma yang ringkas. All family members are at home and agreed to have mutton for lunch. Prepared a simple mutton korma.
Apa yang diperlukan. What are needed.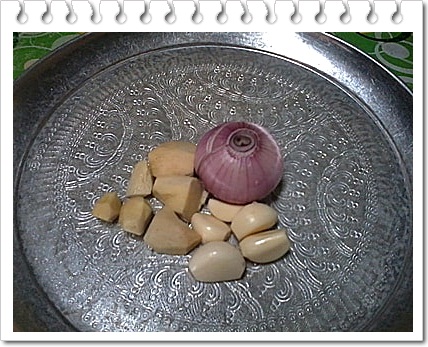 Untuk tumisan  : sebiji bawang besar, 3 ulas bwg. putih dan halia.Hiris halus bahan2 ini. Ingredients to be fried : 1 onion, 3 pips garlic and some ginger. Slice finely all these ingredients.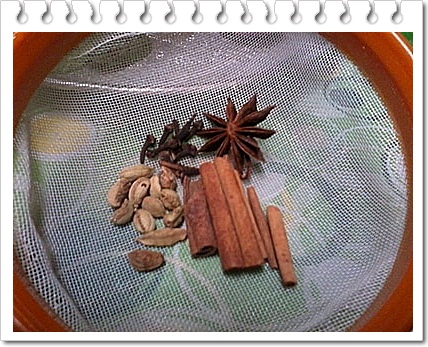 Buah pelaga, cengkih, bunga lawang dan kayu manis. Some cardamoms, cloves, star anise and cinnamon.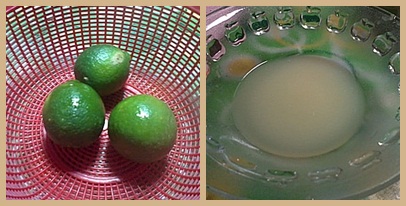 Air limau dari 2-3 biji limau nipis. Juice from 2-3 limes.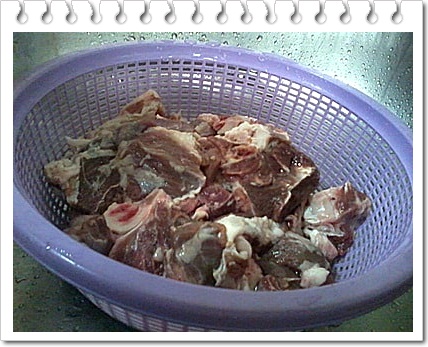 1 kg daging kambing (bahagian paha). 1 kg of mutton (leg portion).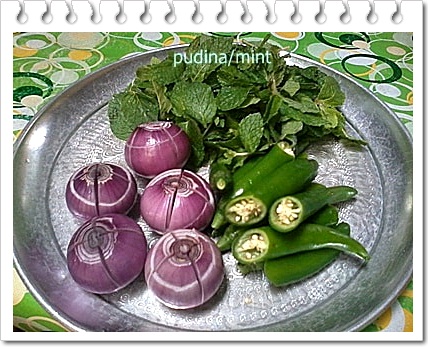 Daun pudina (2 genggam), bawang besar dibelah 4 tapi jgn putuskan, 5 biji cili hijau dipotong dua. 2 handfuls of mint leaves, onions partially quartered, 5 green chillies halved.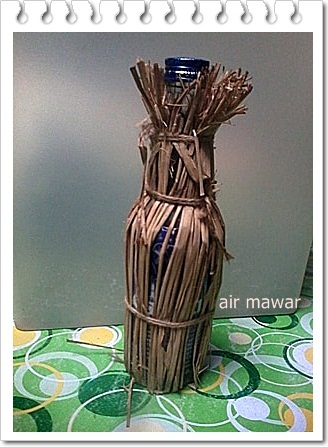 Rose essence.
Cara memasak .  Cooking method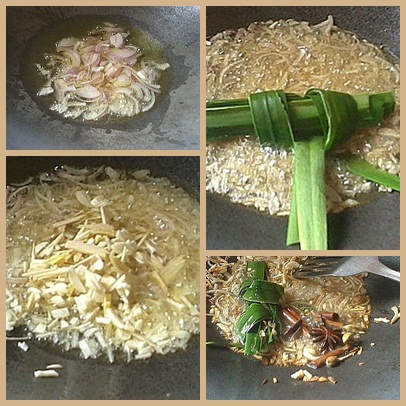 Tumis bawang besar hingga layu. 

Fry slices of onions until soft.

Masukkan hirisan halia dan bawang putih. 

Add in slices of ginger and garlic. 

Masukkan simpulan 3 helai daun pandan. 

Add in knotted screwpine leaves (3 leaves).

Masukkan rempah ratus dan kacau hingga kuning keemasan. Masukkan air. 

Add in spices and fry until golden brown.

 Add in some water.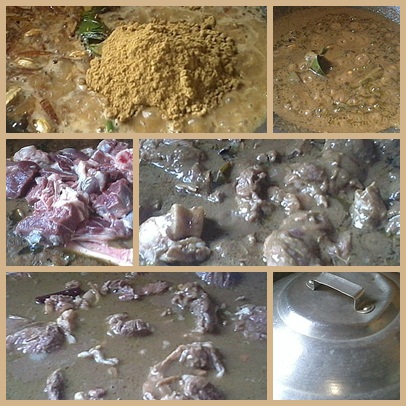 Masukkan 3 peket kecil rempah korma. 

Add  in 3 sachets of korma spice powder.

Sebatikan rempah dengan air dan tumis hingga rempah masak. 

Blend well the korma spice powder with the water and fry until the korma mixture is thoroughly cooked.

Masukkan daging dan biarkan rempah sebati dengan daging dan air daging. 

Add in mutton and let the korma mixture blends well with the mutton and the mutton juice.

Tambahkan air dan tutup kuali dan biar hingga daging empuk.Jika perlu tambah air,tambah lagi sehingga daging empuk. 

Add more water and cover the wok with a lid and let the mutton softens. Add more water should the meat needs more water to become tender.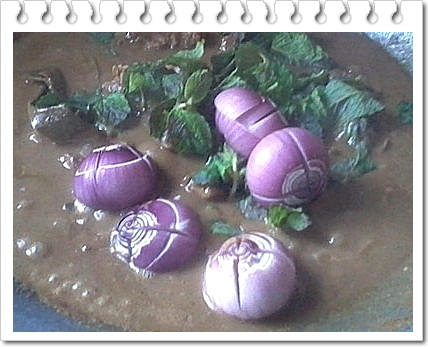 Masukkan daun pudina dan bawang besar. Tutup semula kuali dan biar bawang lembut. 

Add in mint and onions. Cover the wok and let the onions soften.

Masukkan cili hijau. 

Add in the green chillies.

Masukkan garam secukup rasa. Masukkan 3 ct air mawar  dan air limau. Kacau dan tutup api. 

Add in salt to taste. Add in 3 tsp of rose essence and lime juice. Stir and turn off the stove.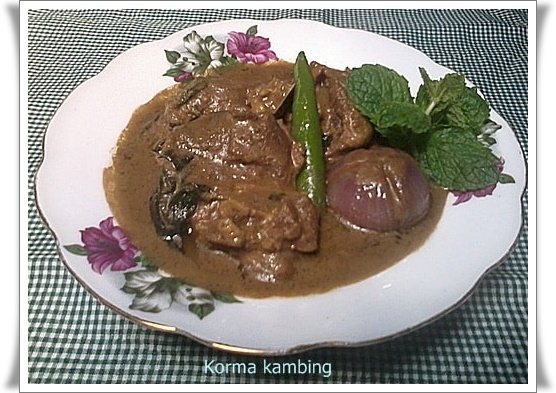 Alhamdulillah…..