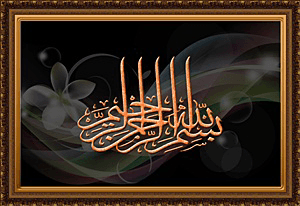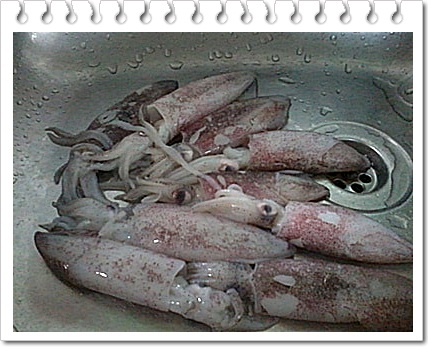 Persiang sotong dan potong ikut kesukaan. Wash the squids and cut into desired pieces.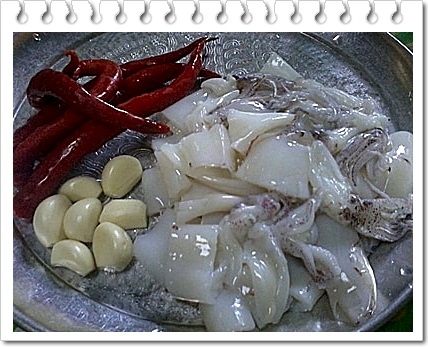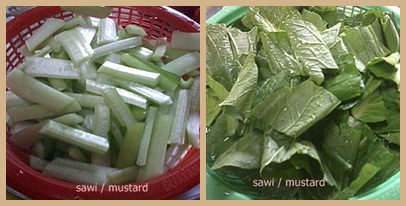 Bahan2 yg disediakan. The ingredients prepared.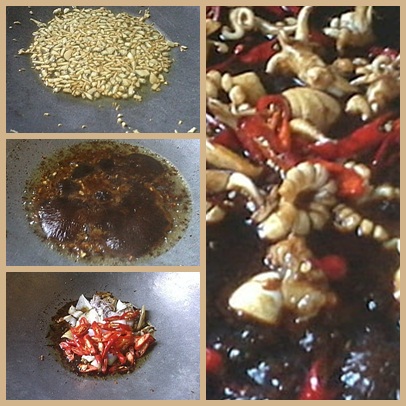 Tumis bawang putih hingga kuning keemasan. 

Fry chopped garlic until golden brown.

Masukkan sedikit air, kicap mee (3 cb), sos tiram (3 cb) dan 1 cb. serbuk lada hitam Ajishio. Biar hingga mendidih. 

Add in some water, dark soy sos for noodles (3 tbsp), oyster sauce (3 tbsp) and 1 tbsp of Ajishio black pepper powder. Bring to the boil.

Masukkan sotong dan hirisan cili merah.Biar sotong masak. 

Add in squids and slices of red chillies. Let the squids be cooked through.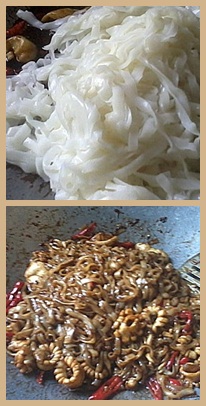 Masukkan koay teow(2 kati = 1.2 kg) dan kacau rata2. Add in the noodles(1.2 kg) and mix thoroughly with the sauces.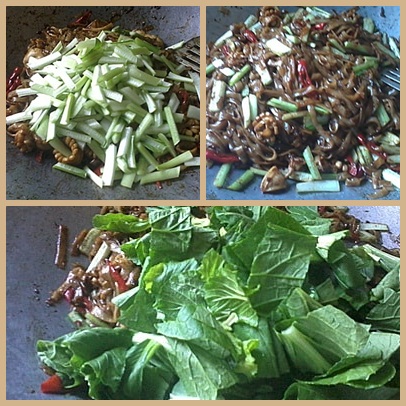 Masukkan batang sawi dan kacau rata. 

Add in the mustard stalks first and mix thoroughly.

Kemudian masukkan daun sawi. 

Then add in the mustard leaves.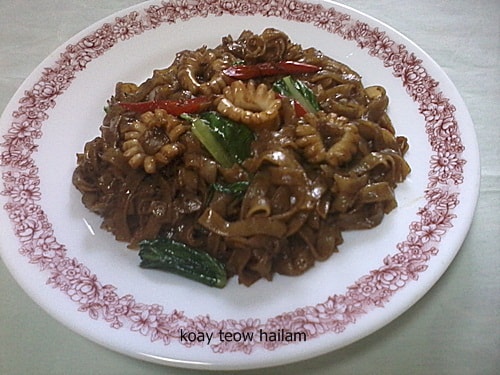 Alhamdulillah…..