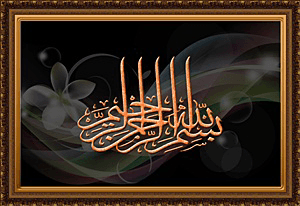 Ubi keledek   Sweet potatoes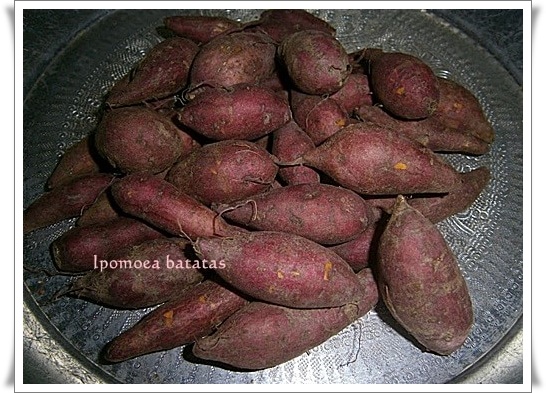 Seorang sahabat telah memberi ubi ni.Katanya ubi Cameron Highlands. Belek2 rupanya keledek,keledek mini.Tak pernah jumpa sebelum ni. A family friend had given these potatoes.He mentioned that they're from the highlands.After looking at them closely,we are sure they're sweet potatoes,mini sweet potatoes.Never seen these before.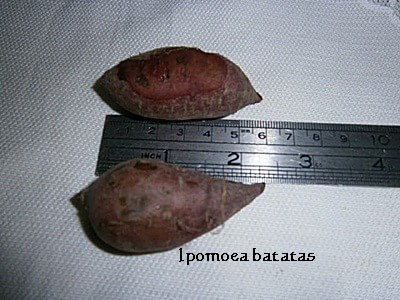 Saiz lebihkurang 6 sentimeter. The average is approximately 6 cm.in length.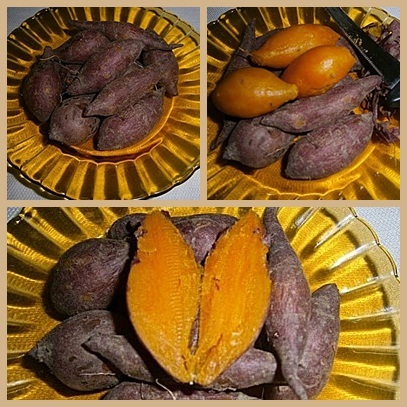 Rebus saja.Kena sabaq ngan kerja renyah nak buang kulit dia ni. Had them boiled.Got to have patience with this tedious work of peeling the skin.
Isi lembut rona oren.Manis sangat. Soft orange pulp.Very sweet indeed.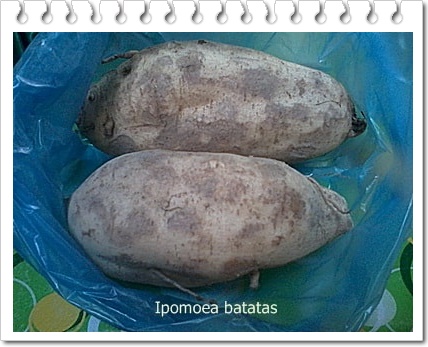 Isi keledek putih lebih keras dari keledek ungu,oren dsb. Ia lebih sesuai utk buat cucur badak.
The flesh of these white sweet potatoes are firmer than the purple, orange or other varieties of the sweet potatoes.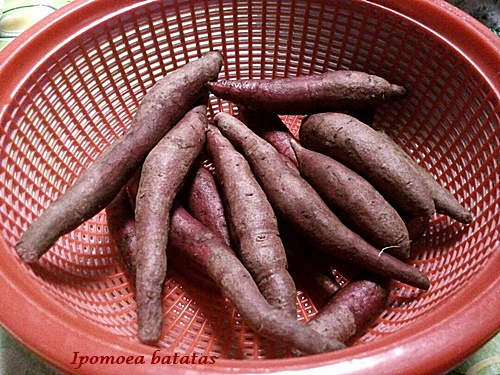 Keledek mini ni pulak kurus dan panjang berbanding yang satu lagi, pendek dan gemuk. Isinya berona oren.These mini sweet potatoes are thin and long compared to the other type, short and plump. The flesh is orange in colour.
–♣–