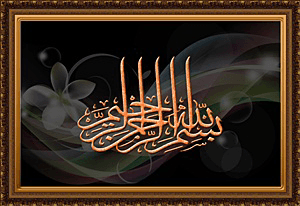 Orang utara bila dapat rebung, gulai rempah lah jawabnya. Gu dengan daging.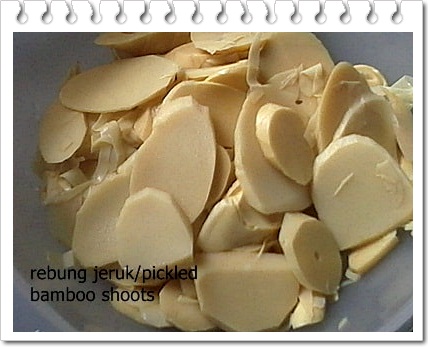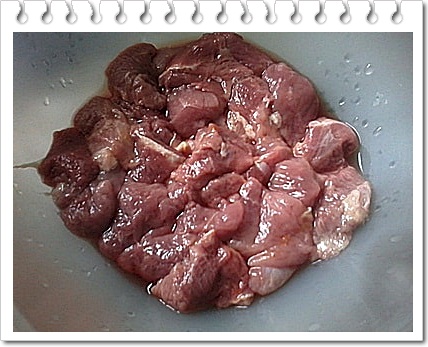 Tumis 1 biji bawang besar dan 3 pelepah daun kari hingga layu. 

Fry 1 sliced onion and 3 fronds of curry bush leaves until softened.

Masukkan hirisan bawang putih dan halia dan goreng hingga kuning keemasan. 

Add in chopped garlic and ginger and fry until golden brown.

Masukkan sedikit air . 

Add in some water.

Masukkan 2 peket kecil serbuk rempah daging dan sebatikan dengan air. 

Add in 2 packets of meat curry powder and blend it well with the water .
Tambah air dan biar hingga rempah cukup masak. 

Add water and let the curry paste be cooked through.

Masukkan daging dan masak hingga daging empuk.Tambah air bila perlu. 

Add in beef and cook until the beef becomes tender. Add more water if needed.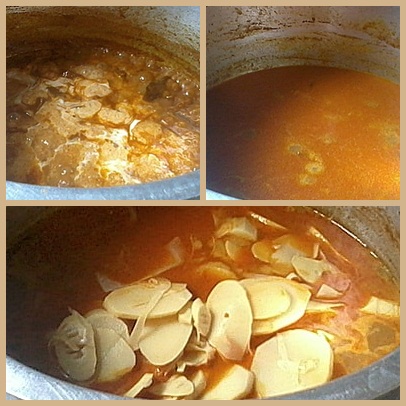 Masukkan santan(dr 1/2 biji kelapa atau RM1) dan biar hingga santan pecah minyak dan sebati dengan rempah. 

Add in coconut milk(from 1/2 coconut or RM1) and let the milk disintegrates and blend well with the curry.

Masukkan rebung dan biar mendidih. Tambah garam secukup rasa. 

Add in pickled bamboo shoots and bring to the boil. Add salt to taste.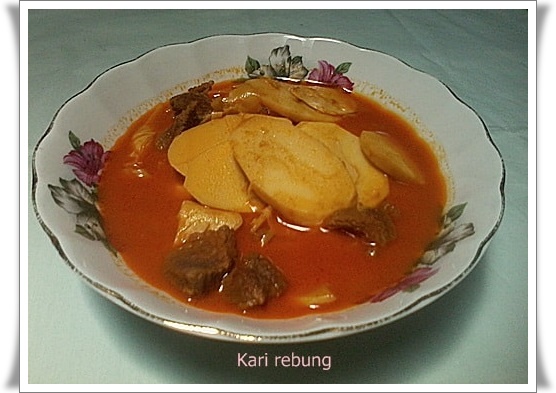 Alhamdulillah…..