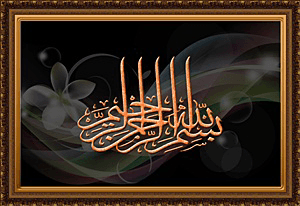 Kata penjual ikan di pasar ikan ni ikan nyuk-nyuk putih. Maka meronda la dalam internet mencari info mengenai ikan ini.  The fishmonger said that this fish is a big eyed trevally. So… browsed the internet to gather some informations of this fish.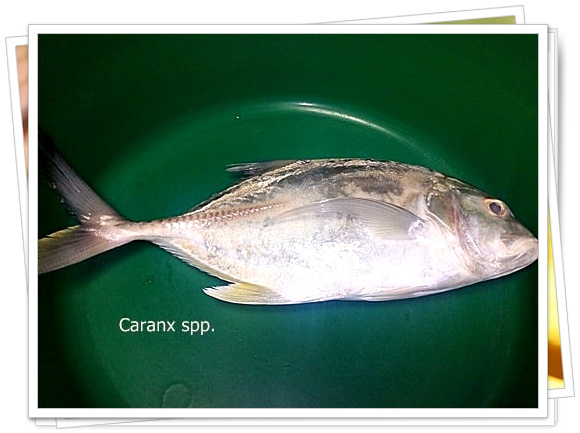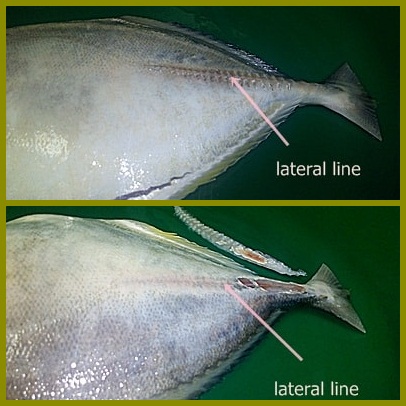 Ikan nyuk-nyuk mempunyai garis sisi yang perlu dibuang ketika menyiang. The big eyed trevally possesses lateral lines on both sides of its body. They are preferable to be removed during cleaning of the fish.
–Ω–
KARI IKAN NYUK-NYUK PUTIH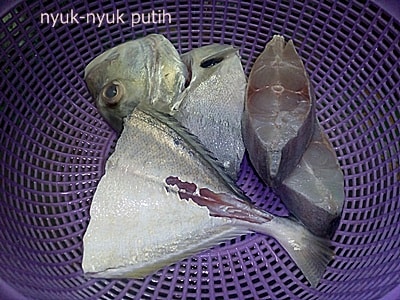 Potong dan cuci bersih ikan. Katam ikan ikut cara masing2. Cut and clean the fish. Sliced the fish as required.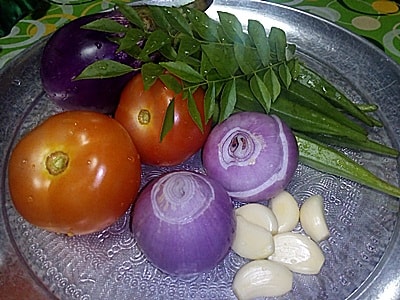 Hiris bawang putih dan sebiji bawang besar untuk tumisan. Chop the garlic and slice 1 onion (for frying).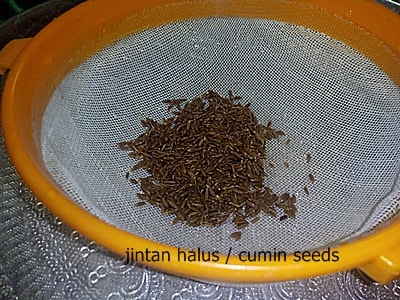 1 cb jintan halus untuk ditumis bersama bawang. 1 tbsp of cumin seeds to be fried together with the onion and garlic.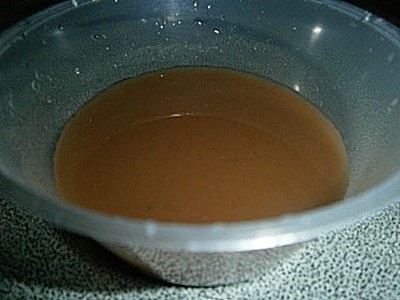 Air asam jawa ikut citarasa masing2. Ada orang suka kari sedikit masam. Tamarind juice according to taste. Some prefer their  curry a bit sourish.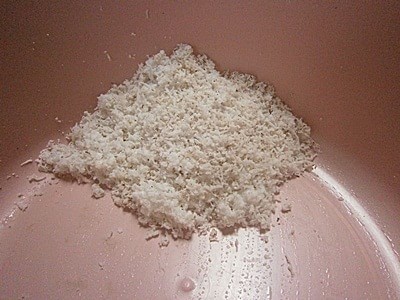 Santan dari 1/2 biji kelapa. Coconut milk from 1/2 a coconut.
Tumis hirisan bawang besar dan daun kari dalam 1 cawan minyak masak hingga lembut. 

Fry slices of onion and the curry leaves in 1 cup of cooking oil until the ingredients softens.

Masukkan bawang putih dan jintan halus dan goreng hingga kuning keemasan. 

Add in the garlic and cumin seeds and fry further until golden brown.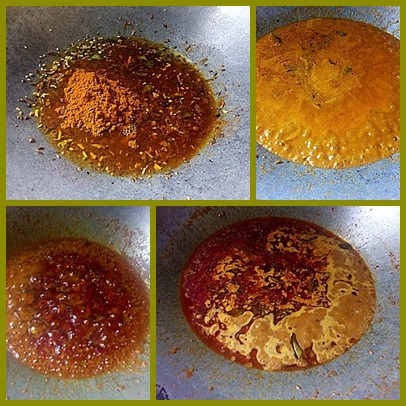 Masukkan sedikit air supaya bawang tidak hangit. Masukkan 3 senduk rempah ikan. 

Pour in a little water so as not to let the  ingredients burnt. Add in 3 ladles of fish curry powder.

Tambah lagi air dan kacau. Biar rempah masak dan berbau wangi. 

Add in more water and stir. Let the curry cooks through and emits aroma.

Masukkan air asam dan biar hingga mendidih. 

Add in tamarind juice and let the curry boils.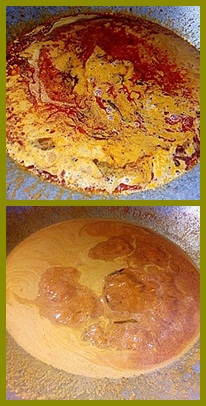 Masukkan santan dan biar hingga santan pecah minyak. Jika santan masih ketul2, biar hingga hilang ketulan santan. Add in coconut milk and cook until the coconut milk disperses. If the coconut milk is lumpy, cook further until the lumps vanish.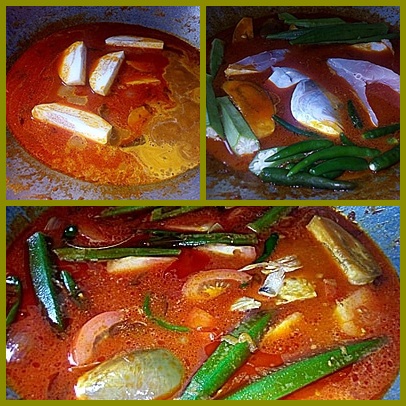 Masukkan potongan terung dan hirisan sebiji bawang besar. Biar hingga terung hampir lembut. 

Add in quartered egg plant. Cook until the egg plant almost softened.

Masukkan ikan, kacang bendi dan segenggam cili padi (kalau cili hijau besar pun boleh). 

Add in the fish, okra and a handful of  small chillies (or big green chillies).

Bila ikan dah masak, masukkan garam secukup rasa. Masukkan hirisan tomato, kacau sebentar dan tutup api. 

When the fish is  cooked through, add salt to taste. Add in slices of the tomatoes, stir for awhile and turn off the stove.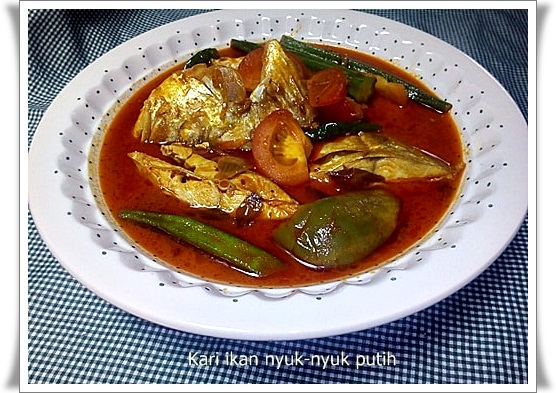 Alhamdulillah……..