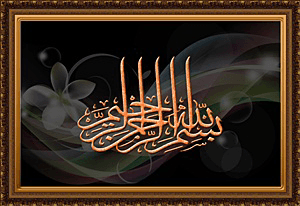 Kari ini disediakan oleh Fiza. This dish was prepared by Fiza.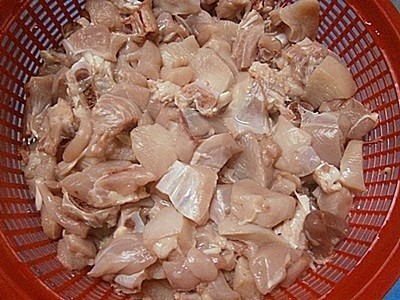 Ayam dipotong kecil2. Cut chicken into small bits.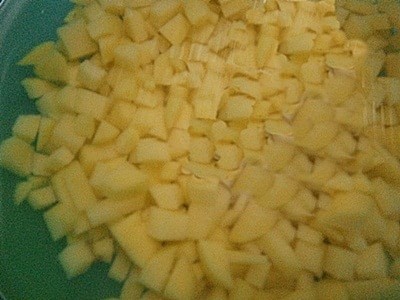 Potong kecil 7 biji ubi kentang. Peel and cut up 7 potatoes into small pieces.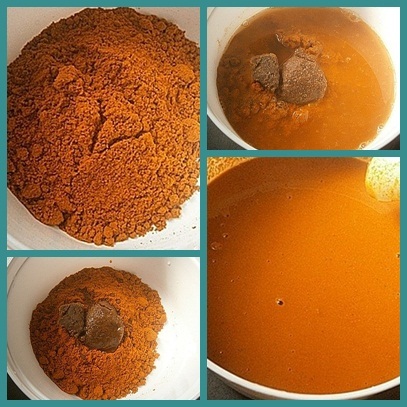 Sediakan rempah daging, kami gunakan 3 peket kecil (nak kuah yg banyak). 

Get ready curry powder, we used 3 small packets (intended to have plenty of gravy)

Campurkan 1 peket kerisik. 

Add 1 packet of roasted coconut.

Didihkan sedikit air dan tuangkan ke dalam rempah. 

Boil some water and pour into the curry powder.

Kacau sebati dan biarkan selama 15 ~ 20 minit. 

Mix thoroughly and leave aside for 15~20 mins.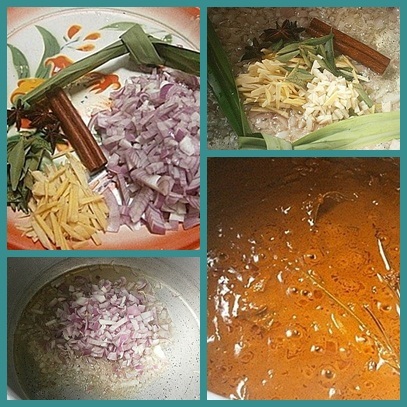 Siapkan bahan2 untuk ditumis. 

Get ready ingredients to be fried.

Panaskan minyak di dalam periuk dan tumis bawang besar(2 biji) hingga lembut. 

Heat some cooking oil in a pot and saute sliced onions( 2 onions).

Masukkan bahan2 tumis yang lain. 

Add in the rest of the ingredients.

Masukkan bancuhan rempah dan biarkan rempah betul2 masak. 

Pour in the curry mixture and let the curry cooks through.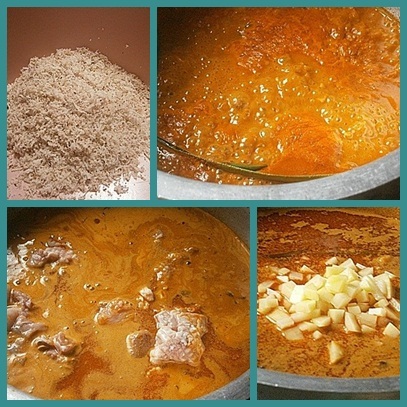 Perah santan anggaran 3 kole dari 1/2 biji kelapa. 

Extract about 3 mugs of coconut milk from 1/2 a coconut.

Tuangkan santan dan biar hingga santan pecah minyak. 

Pour in the coconut milk and let it cooks and disperses.

Masukkan ayam dan biar hingga ayam masak. 

Put in chicken slices and let it cooks through.

Masukkan ubi kentang dan biar sampai empuk. 

Pour in potatoes and leave it to cook.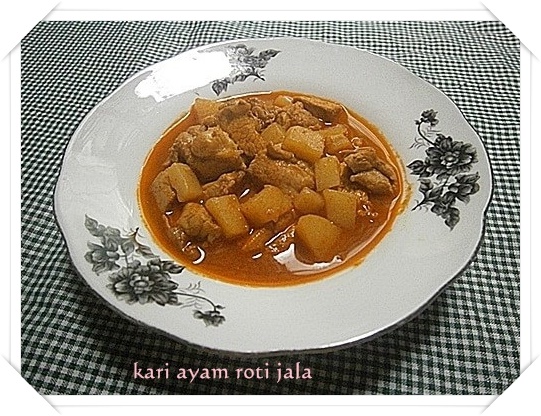 Alhamdulillah… boleh dihidangkan dengan roti jala,roti bengali,pulut dsb. Alhamdulillah… can be taken with breads, glutinous rice etc.