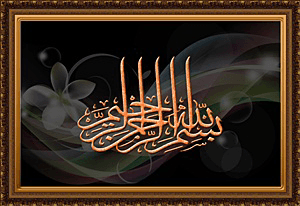 Penghidap kencing manis memerlukan makanan yang kaya dengan Indeks Glisemik (Glycemic Index – G.I).Kacang bendi mengandungi lebih kurang 20 G.I. Inipun satu kadar yang rendah.Pesakit kencing manis atau sesiapa yang ingin mengelak kencing manis boleh amalkan kacang bendi sebagai salah satu hidangan harian.Walau bagaimanapun InsyaAllah cara yang lebih baik ialah dengan mengambil 2 – 3 kacang bendi dan dipotong2 melintang. Masukkan ke dalam gelas dan isikan air hingga penuh gelas.Biarkan semalaman.Minum airnya sebelum sarapan pagi keesokan hari. Amalkan setiap hari,InsyaAllah ini dapat menurunkan paras gula dalam darah.Diabetic patients require a diet enriched in Glycemic Index(G.I).The okra or lady's-finger contains 20 G.I which is very low.Diabetic patients or whoever considering to avoid diabetes can include lady's-finger in their daily menu.However,InshaAllah the better way is to take 2-3 lady's-fingers and cut them cross-section wise. Put the pieces of okra in a glass and fill the glass with water to the brim.Leave overnight. Consume the water the next morning before breakfast.With daily practice, InshaAllah it will help to reduce the sugar level of our bodies.
Bila dah dapat info ni terus nak masak kacang bendi.After being sourced with this info,thought of cooking okra as a dish.
Bendi rebus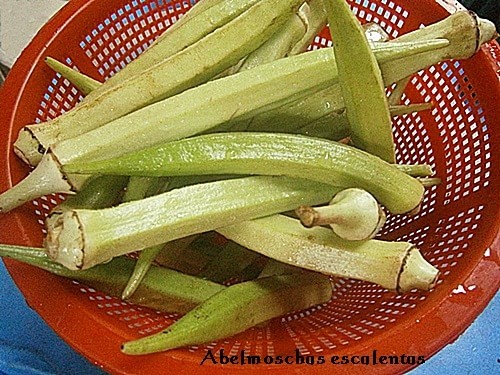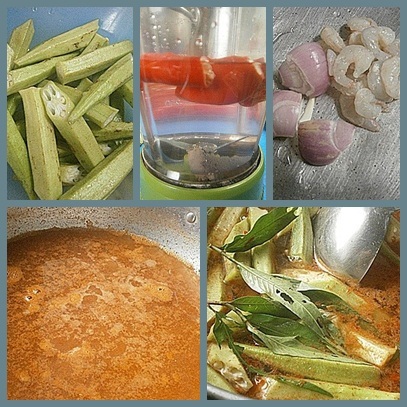 Basuh dan buang kedua2 hujung.Potong anggaran 2 inci. 

Wash and remove both ends. Cut into 2 inches of length.

Mesin 3 biji cili merah dengan sedikit belacan. 

Blend 3 large red chillies with a small piece of prawn paste.

Masukkan bawang besar yang dibelah empat dan udang hidup ke dalam periuk.

Cut an onion into quarters and put them together with some fresh prawns in a cooking pot.

Tuangkan cili mesin dan tambah sedikit air. Masukkan 2 keping asam gelugor. 

Pour in the blended chillies and add a little more water. Add 2 pieces of Malabar tamarinds.

Bila cili dah cukup masak,masukkan bendi dan daun cenenghom/kesum.Masukkan garam secukup rasa.Rebus hingga sayur2 lembut. 

When the gravy has cooked through,add in okra and some Vietnam mint.Add in salt to taste. Boil til the veges become tender.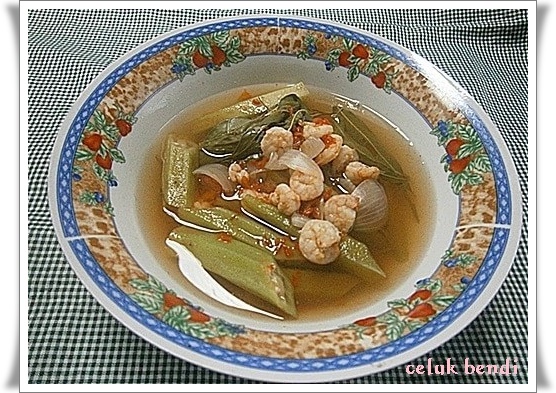 Alhamdulillah….. a simple dish served.(Since diabetes upsets the internal organs especially the kidneys,therefore okra also helps to maintain the health of the kidneys,InshaAllah).  Alhamdulillah…..satu hidangan yang ringkas.(Oleh kerana kencing manis mengganggu organ2 dalam kita terutamanya buah pinggang, kacang bendi juga dapat menjaga kesihatan buah pinggang kita, InsyaAllah.)