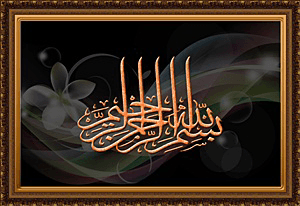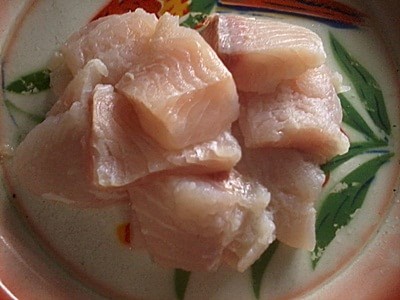 Ketulan ikan dori. Pieces of dory.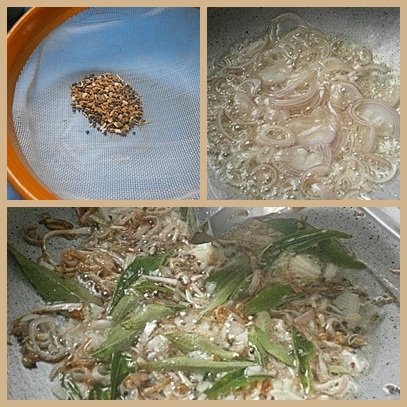 1 cb halba campur. 

1 tbsp of mixed fenugreek.

Tumis bawang besar(1 biji) hingga lembut. 

Fry slices of onion(1 onion) til soft.

Masukkan daun kari,bawang putih(3 ulas) dan halba campur. 

Add in curry leaves, chopped garlic(3 pips) and mixed fenugreek.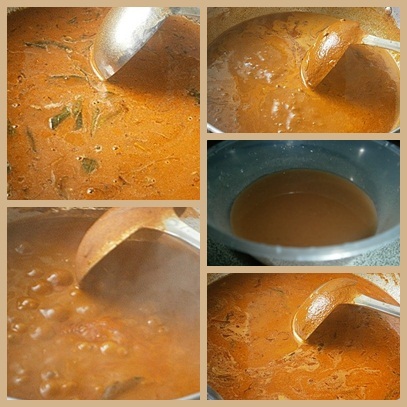 Masukkan air dan 2 senduk serbuk kari ikan. 

Add in some water and 2 ladles of fish curry powder.

Masak hingga rempah betul-betul masak. 

Cook until the curry powder is thoroughly cooked.

Masukkan air asam jawa dan biar sebentar. 

Add in tamarind juice and let it be for awhile.

Masukkan santan dari 1/2 biji kelapa.Masak hingga santan pecah minyak. 

Add in coconut milk extracted from 1/2 a coconut. Cook until the coconut milk disperses.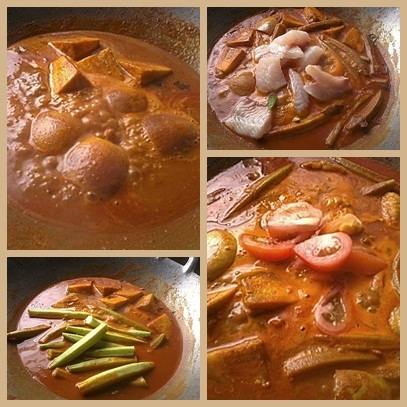 Masukkan 2 biji terung bulat yang dibelah empat.Biar hingga terung masak. 

Add in 2 quartered eggplants.Let the eggplants cooked. 

Masukkan kacang bendi dan biar ia lembut. 

Add in okras and let it softened.

Masukkan ikan dori dan biarkan ia masak.Masukkan garam secukup rasa. 

Add in the dori and let it cooked through.Add in salt to taste.

Akhir sekali masukkan hirisan tomato(2 biji).Kacau dan padamkan api. 

Finally a

dd in sliced tomatoes (2 tomatoes).Stir and turn off the stove.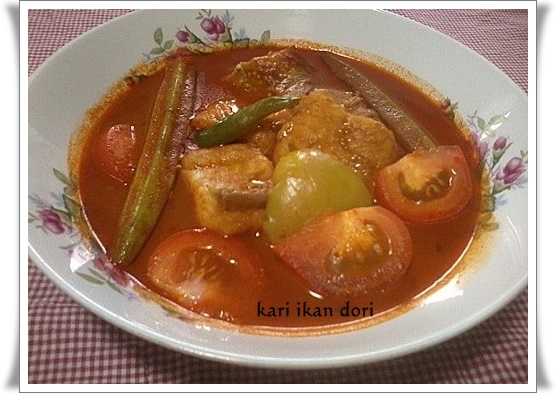 Alhamdulillah…..