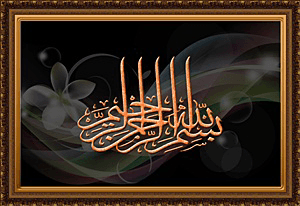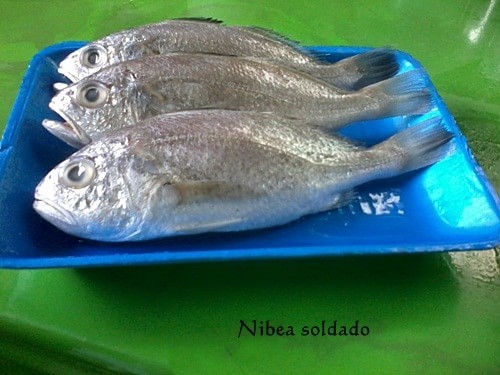 Gelama.Sejenis ikan laut tetapi kita juga boleh menjumpainya di muara2 sungai dan dalam beberapa jarak menyulusuri sungai.Terdapat juga jenis lain seperti gelama pisang. The croaker is a marine fish but we can also find them at the estuaries and some distances inwards  along the river.The croaker belongs to the family Sciaenidae.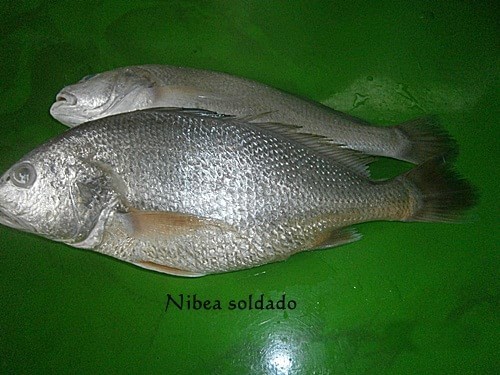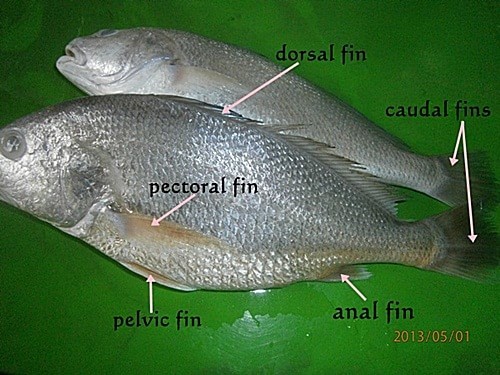 Gelama masak taucu/taucheong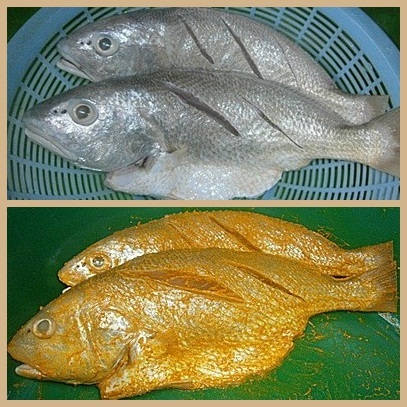 Kelar ikan gelama yang telah dicuci bersih. 

Make slits on both sides of the fish.

Lumur garam kunyit dan goreng. 

Coat with salt and turmeric powder.Fry in hot oil.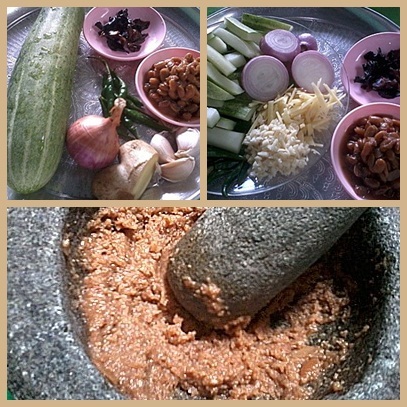 Bahan2 yg.diperlukan.

 Ingredients required.

 Hiris timun,bwg.besar,halia,bwg.putih,cili padi. 

Cut up cucumber,onion,garlic,ginger and small chillies.

Lumatkan taucu. 

Mash the fermented soy beans.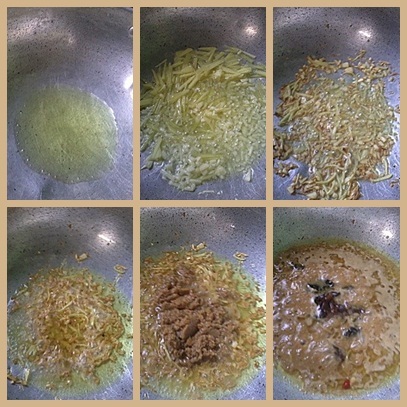 Panaskan minyak dlm.periuk. 

Heat oil in a pot.

Tumis halia dan bawang putih. 

Fry the chopped ginger and garlics.

Goreng hingga kuning keemasan. 

Fry till golden brown.

Tambah sedikit air supaya tidak hangit.  

Add in a little water to avoid being charred.

Masukkan taucu yg telah dilumatkan. 

Add in the mashed fermented soy beans.

Tambah air dan 2 keping asam keping. Add more water and 2  pieces of dried Garcenia atroviridis or commonly known as Malabar tamarind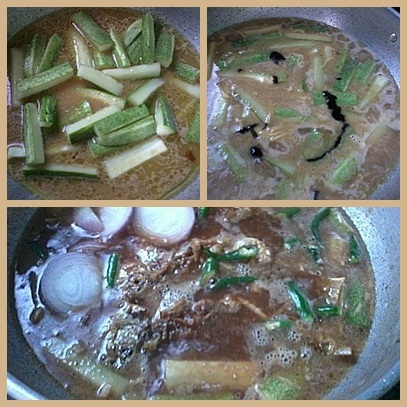 Masukkan timun. 

Add in julienne cucumbers.

Masukkan kicap manis. 

Add in sweet soy sauce.

Masukkan ikan (samada digoreng atau tidak),hirisan bawang dan cili. 

Add in the fish (fried or non-fried), slices of onions and chillies.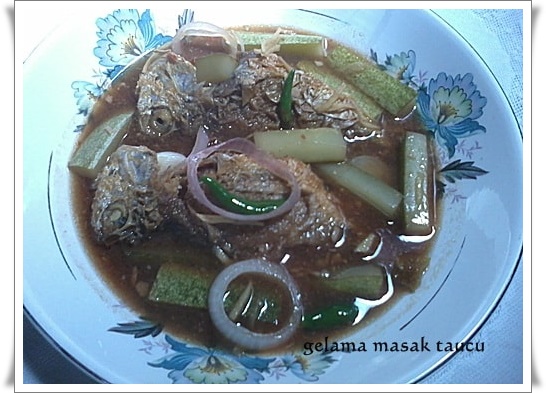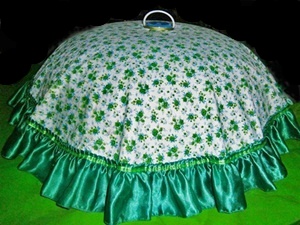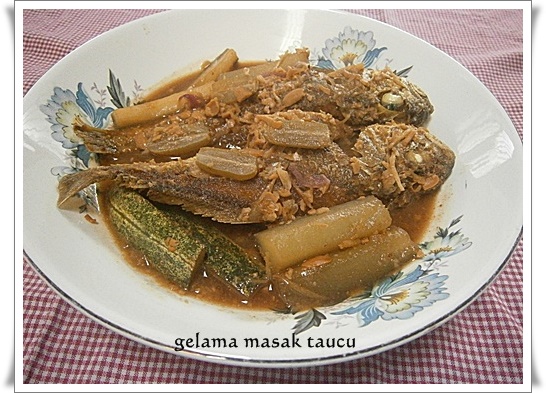 Masakan taucu boleh dimasukkan belimbing buluh. Some bilimbis can be added to this dish.