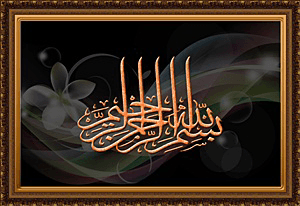 Mengapa ikan gelama ni mesti disalut tepung?  Why must this croaker coated with flour?
 Buang perut ikan dan cuci bersih2. 

Remove gills and entrails.Wash clean.

Sediakan sedikit tepung gandum.

Get ready some wheat flour.

Lumur keseluruhan ikan dan juga di bahagian dalamnya sekali. 

Coat on both sides as well as the inside of the fish.

Goreng dalam minyak panas. 

Fry in hot oil.
Hias dengan bawang dan cili goreng. Garnish with sauteed onion rings and small chillies.
Oleh sebab gelama ini ialah gelama masin,tujuan disalut tepung  supaya ikan tidak hancur ketika mengoreng.Sedap pulak tu…  Since this is a salted croaker, the purpose of coating it with flour is to avoid it from crumbling during frying. In fact it is tastier this way.