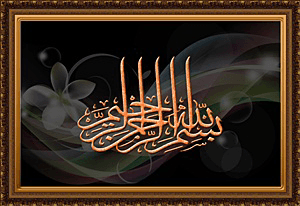 Tak cadang pun nak masak kambing, tetapi bila ada urusan lain dengan saudara penjual daging kambing tu, maka alang2 ada di situ baru terlintas nak masak sesuatu dengan daging kambing.Semua ni ide encik suami. Dia yang beli semua bahan2 dan pekedai di situ pula mengingatkan dia tentang daun pudina yang patut ada dalam masakan ni.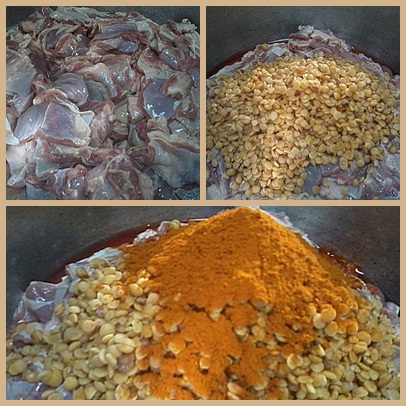 Masukkan ke dalam periuk daging kambing (di sini digunakan bhgn rusuk)yang telah dipotong dan dibasuh bersih.

Cut up and wash clean 1 kg mutton (rib portions are used here) and place it in a cooking pot.

Basuh bersih 600g kacang dal dan masukkan ke dalam periuk berisi daging. 

Wash clean 600g of dhal and add it to the mutton.

Masukkan 3 peket kecil rempah daging. Tambahkan air dan rebus sehingga kacang hancur dan daging empuk. 

Add in 3 sachets of meat curry powder. Add in some water and boil until the dhal disintegrate and the mutton becomes tender.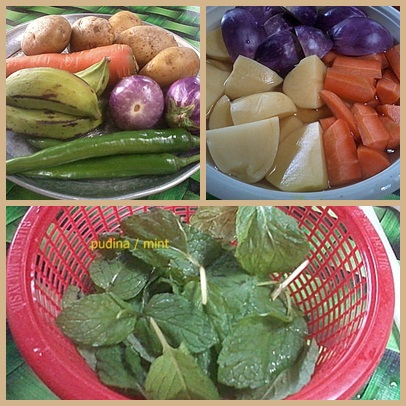 Sementara itu sediakan sayur2an untuk dalca. Meanwhile get ready some vegges.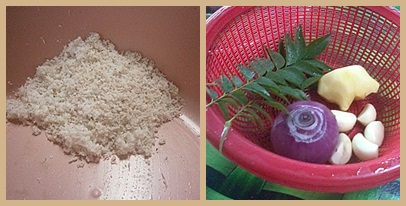 Sediakan santan dari setengah biji kelapa. 

Get ready coconut milk from 1/2 a coconut.

Sediakan bahan2 utk. tumis darat. 

Also get ready ingredients to be fried.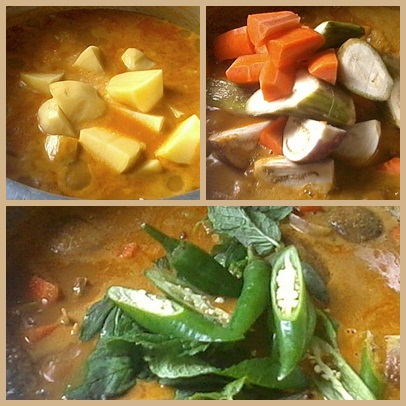 Bila kacang dal dah hancur, daging dah empuk, masukkan ubi kentang dan santan. 

When the lentils have disintegrated and the mutton has become tender, add in the potatoes and coconut milk.

Apabila ubi separuh masak, masukkan pula hirisan2 lobak merah, terung dan pisang gulai. 

When the potatoes are half cooked, add in carrot, egg-plants and bananas.

Bila kesemua ubi, lobak merah, terung dan pisang telah empuk, masukkan daun pudina dan hirisan cili hijau. Masukkan garam secukup rasa . Tutup api.

After all the potatoes, carrot, egg-plants and bananas are softened add the mint leaves and slices of green chillies. Add salt to taste. Turn off the fire.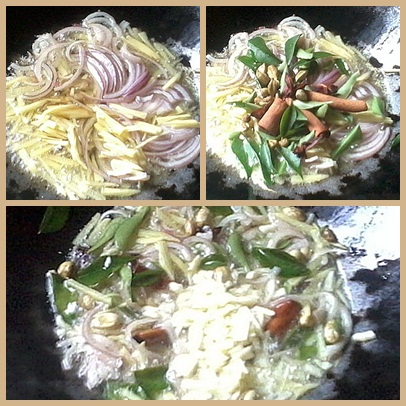 Dalam kuali berasingan, tumis hirisan2 bawang besar, halia dan rempah ratus (kulit kayu manis, bunga lawang dan buah pelaga) hingga lembut. 

In a separate wok, fry the slices of onion, ginger and spices (cinnamon sticks, star anise & cardamoms.)

Kemudian masukkan hirisan bawang putih. 

Add in chopped garlics.

Goreng hingga kuning keemasan. 

Fry until golden brown.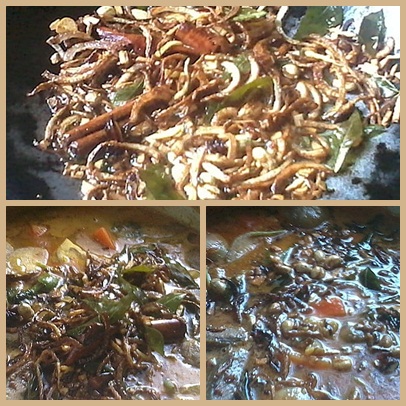 Bila tumis darat telah siap, masukkan ia ke dalam periuk berisi dalca tadi. 

When the fried ingredients are ready, scoop them into the mutton dhal.

Gaul rata dan tutup periuk supaya aroma tumisan tak hilang. 

Mix thoroughly and cover the cooking pot so as to keep in the aroma of the fried ingredients.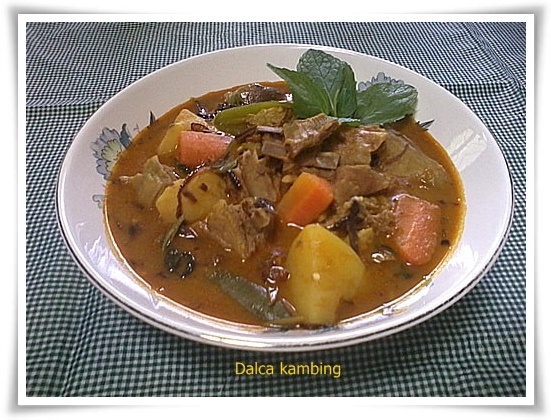 Alhamdulillah….. dalca sesuai dimakan dengan nasi putih, nasi tomato, nasi minyak dsb. Boleh dicicah roti bengali.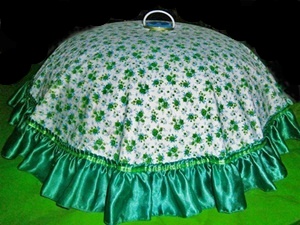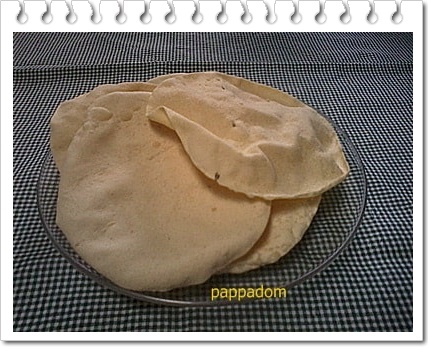 Gorengan pappadom boleh digukan dengan dalca dalam hidangan. Fried papadums go along well with the mutton dal in the serving.